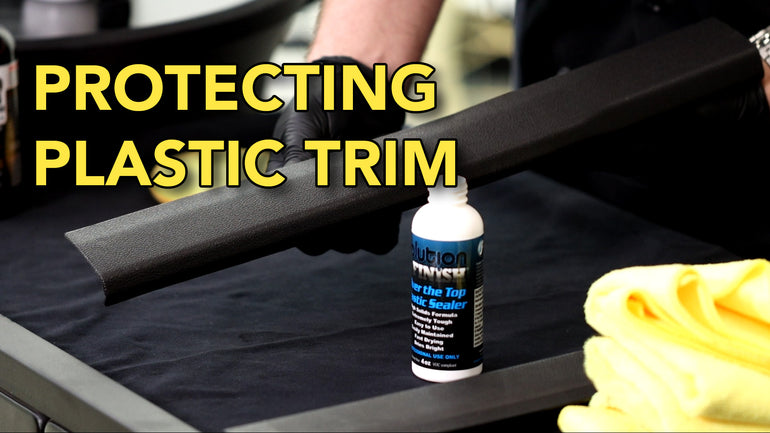 Solution Finish Over The Top Plastic Sealer
New plastic protectant from Solution Finish: "Over The Top" protects plastic trim from harmful UV rays so the plastic doesn't fade and deteriorate. This sealant can be used as a standalone treatment on new or good-condition plastics, or used as a topper on plastics that have been restored with Solution Finish Trim Restorer.
If you have used Solution Finish, you know the quality is second-to-none and this new product does not disappoint. Over The Top is a product that fills the void in the detailing product industry – a UV protectant for plastic that lasts a long time!
Solution Finish Over The Top Features:
UV Protectant
Protect new plastics against UV fading
Can be used as a topper over Solution Finish Trim Restorer to enhance and extend the life of the treatment
Can be layered for additional protection
Dries clear
One application lasts approximately months
Finally a long-lasting product that protects against harmful UV rays, and doesn't need to be re-applied after every car wash.
Click here: Over The Top product details and specifications
Solution Finish Over The Top Plastic Sealer
View Product
Don't Miss Out – Subscribe to our YouTube Channel
Subscribe