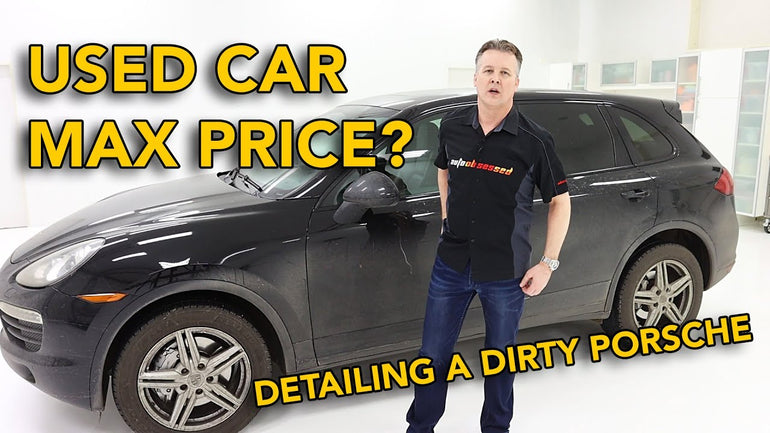 Whether you are preparing to sell your car, or you want to improve the looks of your vehicle, you will want to see this video series!
This is the first video on our series about How to Get the Maximum Sale Price on Your Used Car!
We're detailing and restoring a 2011 Porsche Cayenne S in this video series. Mechanically, the car has been well-maintained. However, it really needs an extensive detail to restore and improve the looks. This makes a dramatic difference in how the car presents itself to a potential buyer.
As we transform this rough-looking Cayenne into a beauty, we progress through the initial detailing stages and show you the before and after on what doing an extensive detail looks like.
See the full detailing write-up on this Porsche Cayenne S with 72 pictures See More
Want to see more How-To Detailing Videos – Subscribe to our YouTube Channel
Subscribe