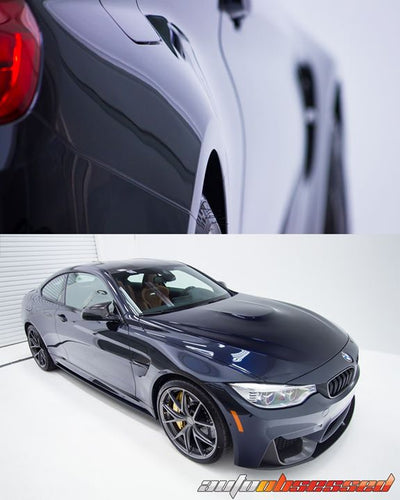 Perfect shine on this M4 for ///M Monday.
This 2016 M4 received a total detail – from inside to top to bottom – for long-lasting protection and good looks.
We performed
1) wheels-off wash and decontamination detail,
2) paint correction polishing prior to
3) having paint protection film installed over the paint.
4) The film was topped with Swissvax OBSSSSD Luxury Carnauba Show Wax.
5) The engine compartment and
6) interior were also detailed to make this car 110% better than new.