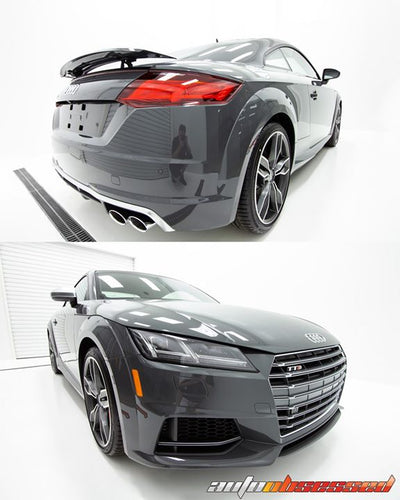 Look at the perfect gloss on this Audi. So slick!
The styling of the 3rd-generation TTS is very striking. It deserves a perfect shine.
This 2017 model received a complete exterior detail (wash, decontamination, wheels, brakes, wheel wells) and was finished with a long-lasting layer of Cquartz Professional ceramic nano coating.