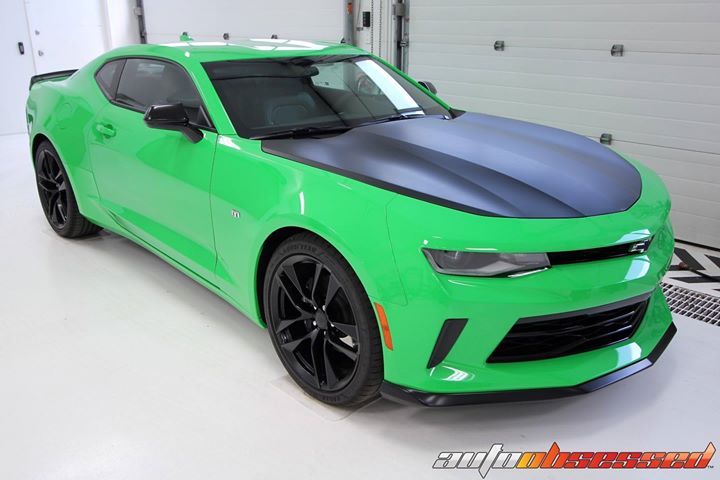 Auto Obsessed performed a New Vehicle Detail to this 2018 Chevrolet Camaro.
The exterior underwent a full decontamination wash including iron and tar removal. The wheels, wheel wells, doorjambs, exhaust, and engine bay were extensively detailed with a host of OBSSSSD Premium Products.
The paintwork underwent several spot polishes to correct any imperfections before application of XPEL paint protection film to the entire front end.
We then finished the vehicle in Swissvax OBSSSSD Luxury Carnauba Show Wax. Swissvax OBSSSSD Luxury Carnauba Show Wax is a high Carnauba content show wax containing 68% (by volume) of yellow, non-bleached, Grade One Carnauba wax from northeastern Brazil.
The full OBSSSSD product line can be found here: http://obssssdproducts.com