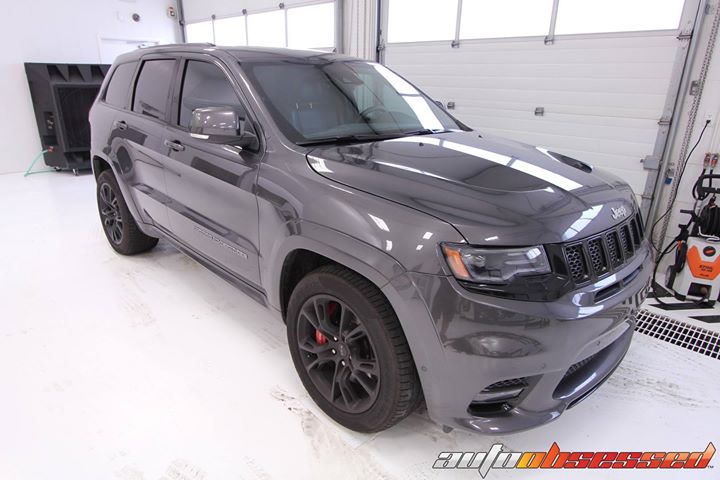 Auto Obsessed performed a New Vehicle Detail to this 2017 Jeep Grand Cherokee SRT.
The exterior underwent a full decontamination wash including iron and tar removal. The wheels, wheel wells, doorjambs, exhaust, and engine bay were extensively detailed with a host of OBSSSSD Premium Products.
The paintwork underwent several spot polishes and a light full polish to correct any imperfections and increase the gloss before application of XPEL paint protection film to the entire vehicle, excluding the hatch and rear bumper.
We then finished the vehicle in CarPro CQuartz Professional Ceramic Coating. CarPro CQuartz Professional is a professional only product and can only be applied by or sold to official CarPro accredited installers.
Auto Obsessed is an accredited dealer and installer of CarPro CQuartz Professional.
CarPro CQuartz Professional represents the ultimate development of the CarPro line of advanced nanotechnology coatings. Backed by a 2-Year CarPro Certified Warranty, CQuartz Professional offers a high gloss and rich finish, with great scratch resistance.
The full OBSSSSD product line can be found here: http://obssssdproducts.com