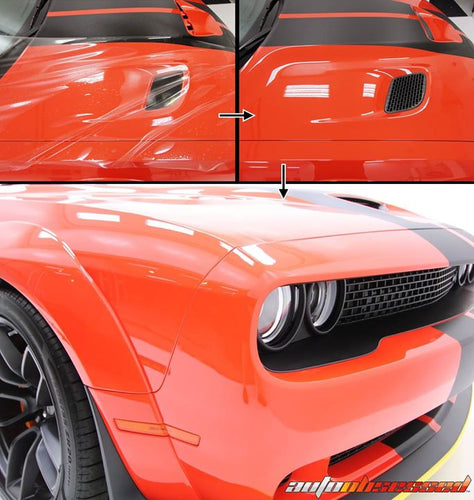 2018 Dodge Challenger SRT Hellcat receiving a decontamination wash, paint correction polishing, and Xpeltech clear film to protect from rock chips and impact damage.
Gorgeous, hot shine for this ferocious car!
This work was done in our Edmonton detailing facility. We recommend you book your summer-prep detail now as our schedule is filling up.