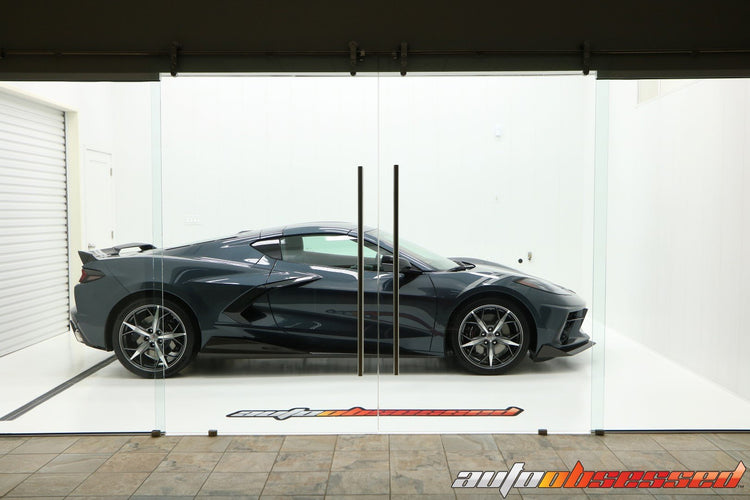 2020 Chevrolet Corvette C8 New Vehicle Car Detailing
2020 Chevrolet Corvette C8 new vehicle prep. Full decontamination car wash, wheel off with coating, paint protection film application, Cquartz Finest Reserve ceramic coating, interior. The exterior underwent a full decontamination car wash, engine bay detailing, exhaust tip detailing, wheel off with ceramic coating appilcation, full paint protectino coverage, and Cquartz Finest Reserve ceramic coating. Interior was detailed using OBSSSSD interior products.
This owner added all the options, trailered it in because he wanted to ensure that everything was fully prepared and protected before even one kilometer was put on it. We ensured that it left the Auto Obsessed Clean Room just how a New Car should be delivered!
Model: Corvette
Make: Chevrolet
Year: 2020
What was done