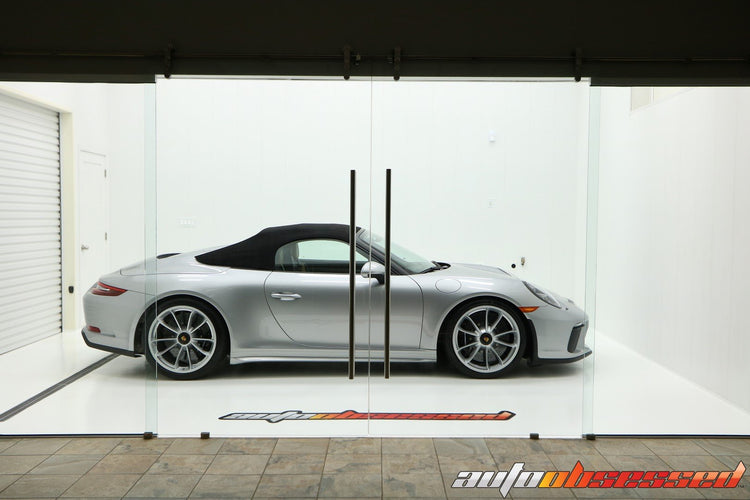 2019 Porsche Speedster New Vehicle Car Detailing
2019 Porsche Speedster New Vehicle Prep. Full decontamination car wash, paint protection film, Cquartz UK Ceramic Coating to filmed areas, leather cleaner, and leather conditioner application. The exterior underwent a full decontamination car wash, wheels wash, exhaust tip detailing, paint protection film to rear fenders, side skirts, and headlights, and finally CarPro Reload to exterior paint. Leather was cleaned, and conditioned using OBSSSSD leather care products.
We had the pleasure to work on this very rare Porsche Speedster 1 of 1948 cars produced worldwide. This model was produced to celebrate Porsche's 70th Anniversary and what an amazing car to kick off the 70th year!
Model: Speedster
Make: Porsche
Year: 2019
What was done