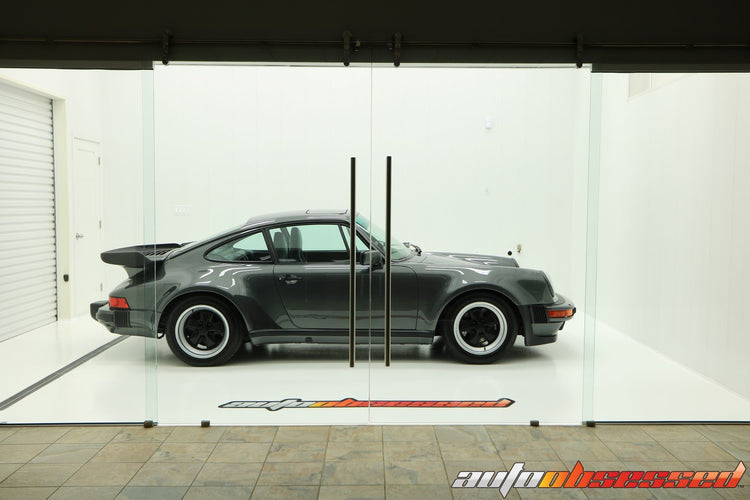 1989 Porsche 930 Turbo Summer Prep Detailing
1989 Porsche 930 Turbo Summer Prep Detailing. Full decontamination car wash, paint correction, interior detilaing, leather cleaner and leather conditioner, paint protection film, and ceramic coating application. The exterior underwent a full decontamination car wash, engine bay detailing, exhaust tip detailing, paint protection film and finally ceramic coating using CarPro Cquartz Professional. Paint correction was done to prep the paint for ceramic coating. Leather was cleaned, and conditioned using OBSSSSD.
In 1989 Porsche gave it's last year of 930 the new G-50 transmission that was developed for the incoming 964 generation. Of the 639 coupe models produced for the US market that year, this stunning 930 was delivered new in California. Its compliance with the state's emission that is documented on its Certificate of Authenticity makes it among the very rare slate grey metallic 930's ever produced.
Model: 930 Turbo
Make: Porsche
Year: 1989
What was done