RECOMMENDATIONS FOR NEW CAR DETAILING
A question we get asked a lot is "why detail a new car... it should be perfect condition, right?" We've never ever seen a new car delivered in perfect condition.
At delivery, every car has imperfections. Sometimes quite shocking – like extensive scratches and paint damage.
In this video we go over the importance of new vehicle prep on a 2022 Corvette C8. This new car has only 7 kilometers and was transported right to our door from the factory.
The video shows some of the defects that are normal with most New Car deliveries. Contaminants that were left behind it after it was prepared for sale and sold to the new owner. Dirt, iron fallout, water spots, scratching and marring on the paint finish, adhesive residue from transport wrap and labels.
We correct these problems and polish the entire vehicle to remove the marring and scuffs and enhance the looks.
After polishing, the painted areas are protected by installing Paint Protection Film. We then apply a professional-grade Ceramic Coating for long-lasting gloss and hydrophobic protection that only an accrediated facility can install.
Finally we show you how a New Car should look. The now-completed vehicle can be enjoyed with little worry about wear and tear damages from regular driving. The risk would be much worse without these important services being performed.
NEW VEHICLE PREPARATION RECOMMENDATIONS
These are the services that we reccomend for New Vehicles. Below are services to prepare and to protect your New Car investment.
Decontamination Car Wash
Iron particles (causes small rust spots), tar, tree sap, water spots, and paint overspray are some of the many things that can be stuck to the outside of your vehicle. A standard wash will not remove these bonded contaminants. A combination of chemicals and or natural/synthetic clays are used to safely remove these impurities. After this, the paint is ready to be corrected or protected with film, ceramic coating, wax, sealant etc.
Paint Correction
Paint Correction, sometimes known as "polishing" is the one detailing process that produces the most dramatic transformation to your paint. The skilled art of polishing removes blemishes such as swirls, scratches, water spots, etchings, fading, and oxidation from your vehicles paintwork. Think of it like sanding a scratch off a coffee table - you physically remove the layers of wood down to the scratch so it won't resurface.
Paint Protection Film
Paint protection film also known as 3M film, is key in keeping your vehicles paint protected from rock chips, sand abrasion, and the elements of everyday driving. We use premium paint protection films that give you exceptional gloss, self-healing properties, non-yellowing, life-long protection.
Convertible Top Prep and Protection (Soft Top Convertibles Only)
Cleaning and protecting a convertible top is an important step in not only making it easier to maintain, but also it keeps it looking new and helps in the prevention of the possibility of it getting damaged from the elements. We do a gentle clean with products and tools designed for convertible tops, let the top completely dry, and then inspect it to ensure that there are no areas that need further cleaning. We prepare the car by covering all areas except the convertible top so there is no chance that any of the convertible top treatment would get on those areas. Once treated, a convertible top treatment will usually last 1-2 years.
Last Step Protection (LSP)
LSP know as Last Step Product or Last Step Protection, is where we apply either a carnauba wax, paint sealant or ceramic coating to the exterior painted surfaces. This adds gloss and protection to your vehicle. We will work with you to determine what type of product is best for your vehicles needs.
Ceramic Coating
Ceramic coatings offer an easy-to-maintain exterior by curing into a hard layer. This creates a long-lasting water repelling or "self-cleaning" effect. Compared to wax and sealant finishes, a ceramic coating looks great and can last years. Not all ceramic coatings are the same, and not all services are the same when applying ceramic coating. Auto Obsessed is one the very few accredited installers in Canada for top rated and exclusive coating brands.
Interior Detailing
This service is customizable and can range from a small detailing service to a high level, where we would thoroughly go through all areas of the interior to clean and detail leaving your car as close to new as possible. If it is a new car it will be left the way a new car should look when it was delivered. This may include all glass, fabrics, carpet, dashboard, and luggage area.
Leather Cleaning and Protection
Having the leather cleaned and conditioned is a very important part in not only making the leather look better, but to also help in keeping the leather lasting longer. Using the best products and tools we can make brand new car leather look better, and also give it a conditioner to protect it and allow easier cleaning.
Items used in the video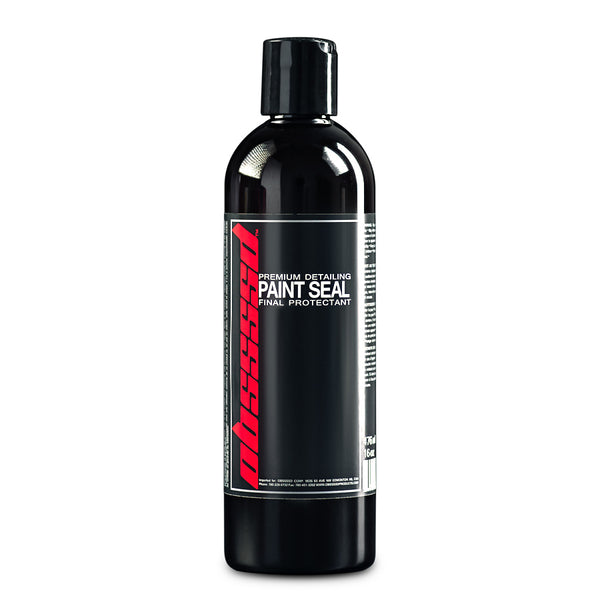 OBSSSSD Paint Seal 16oz.
$45.00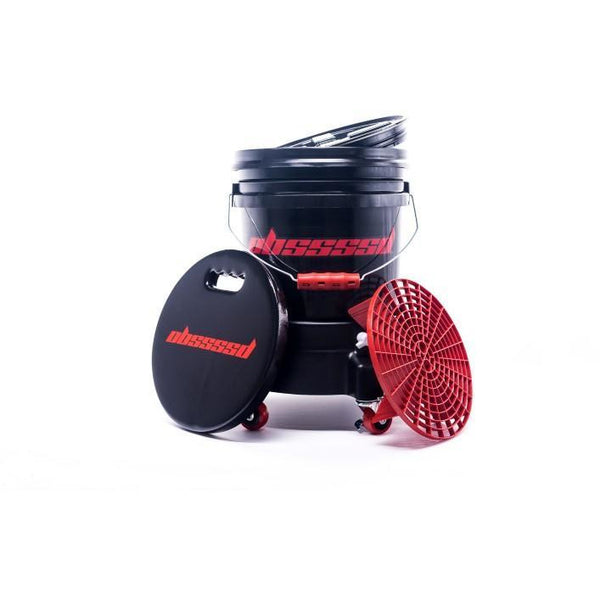 OBSSSSD Complete Bucket Kit
$118.00
$95.00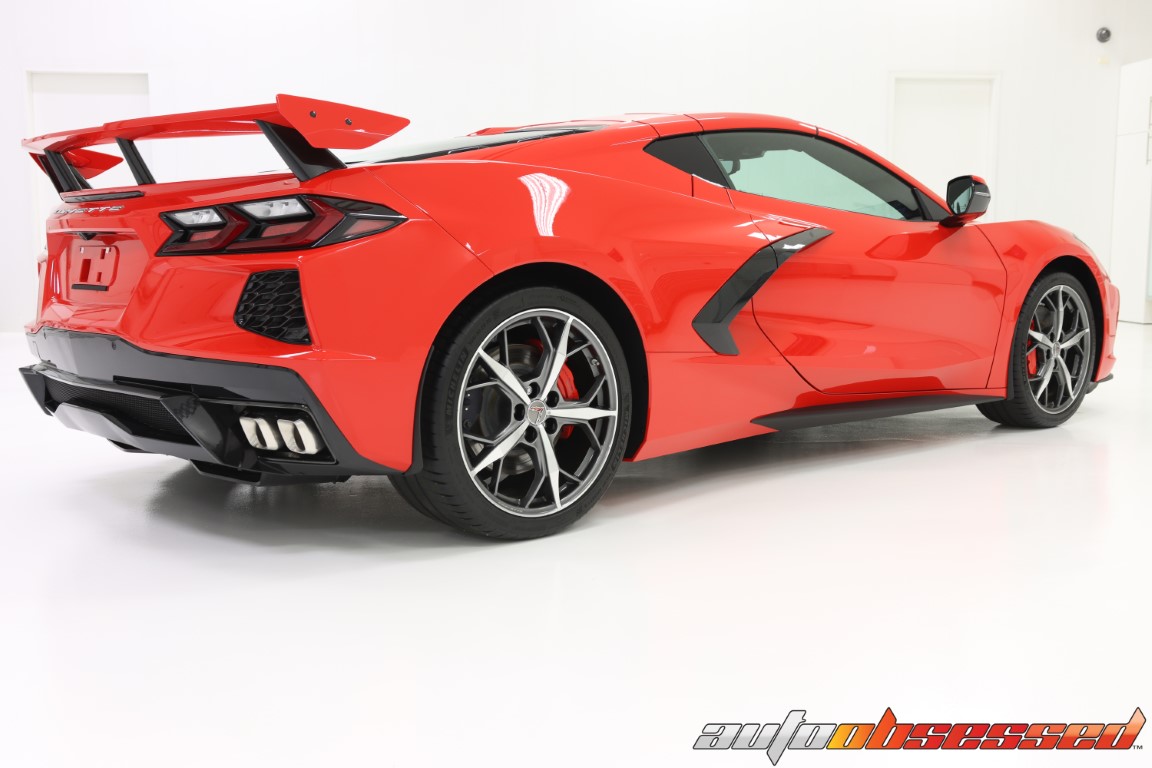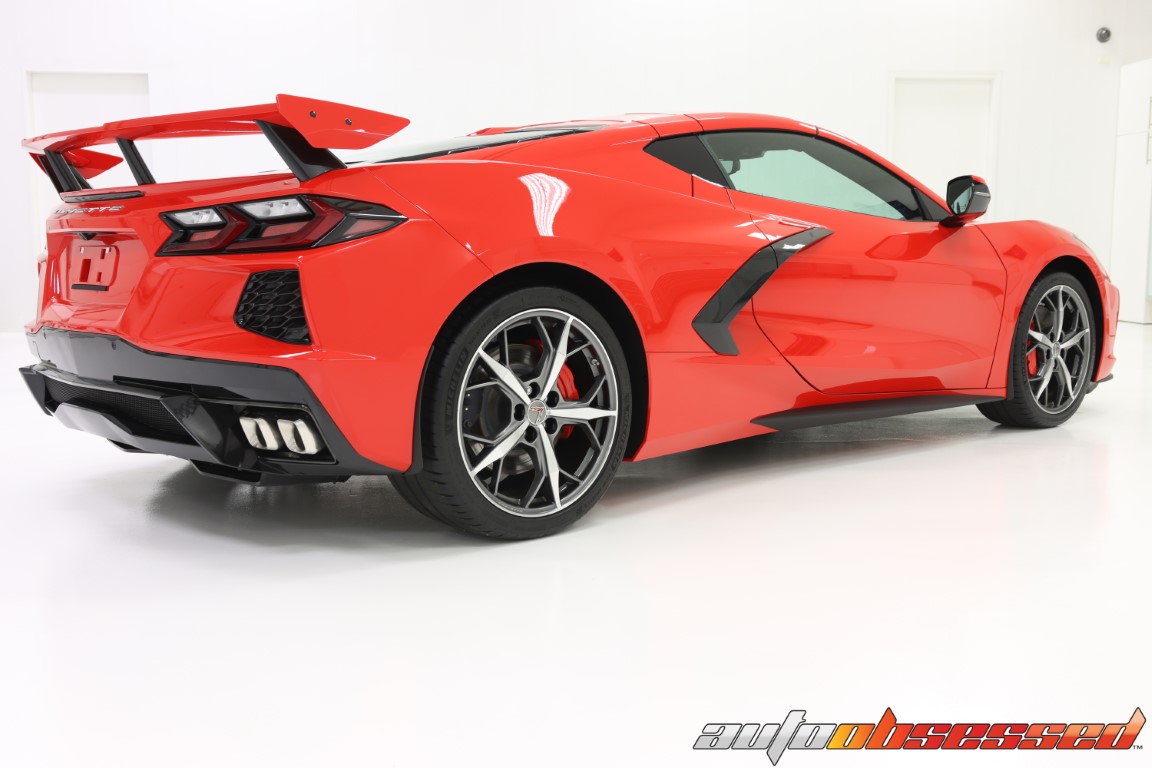 68 Picture Write-Up
See the 2022 Corvette C8 Stingray full detailing write-up with 68 pictures and details on everything we did from start to finish on this gorgeous car!
See Write-Up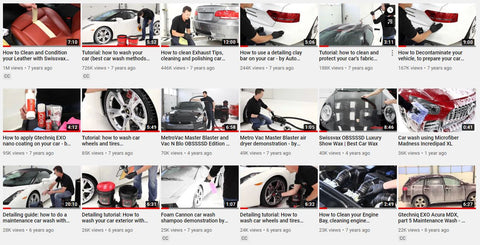 YouTube Channel
See the latest How-To Tutorials and New Products Reviews on the Auto Obsessed YouTube Channel.
Don't miss out on the latest news and tips, helping detailers get the best results. Click Subscribe and click the notification icon to be notified when a new video is released.
Subscribe Now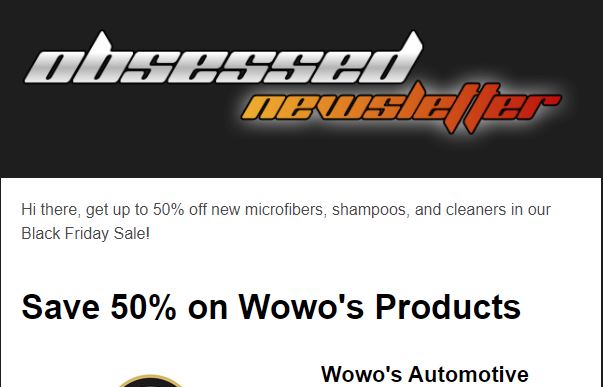 Subscribe to our Newsletter
Promotions, product updates, and best offers. Directly to your inbox.
Subscribe
is added to your shopping cart.