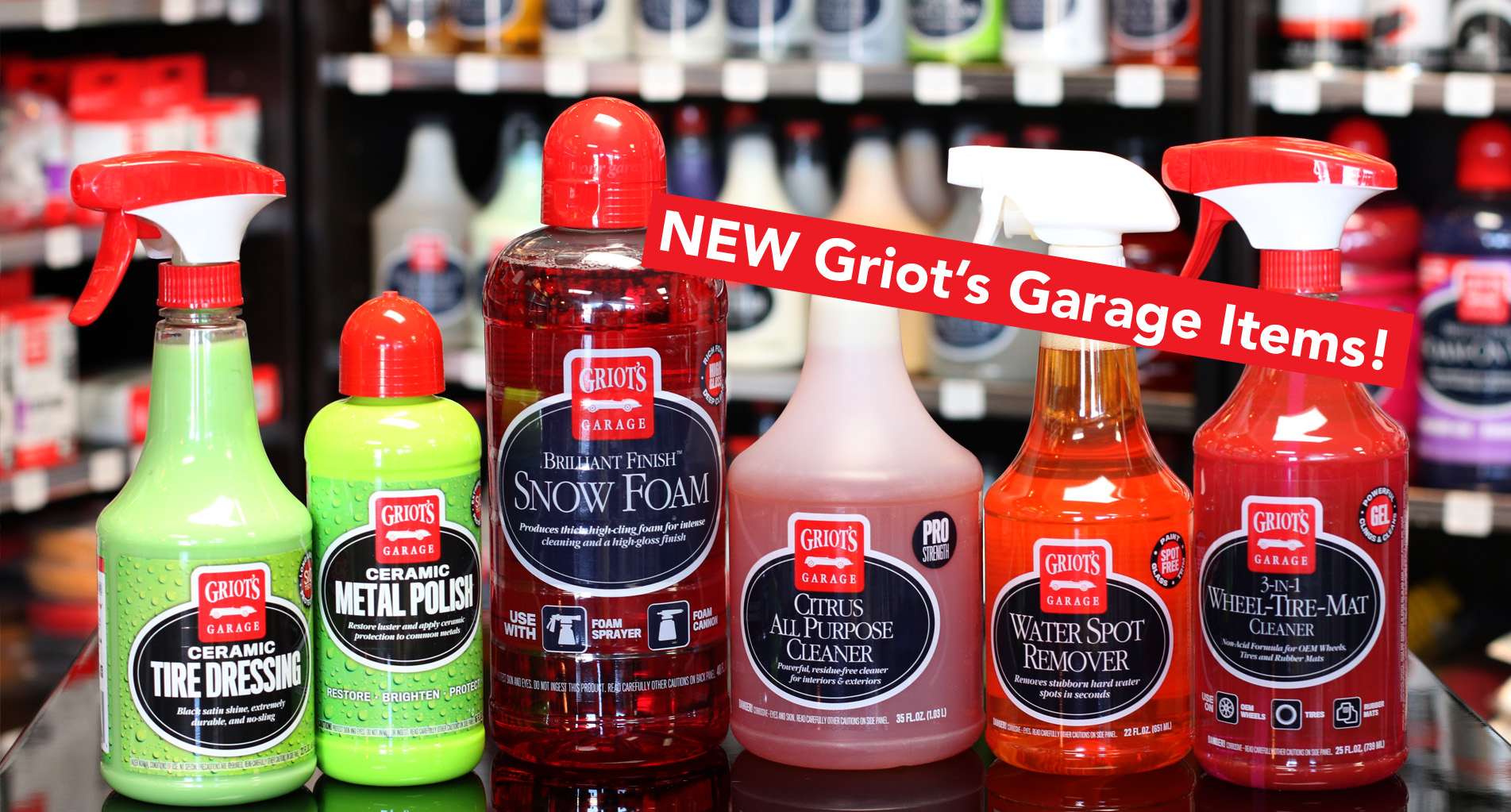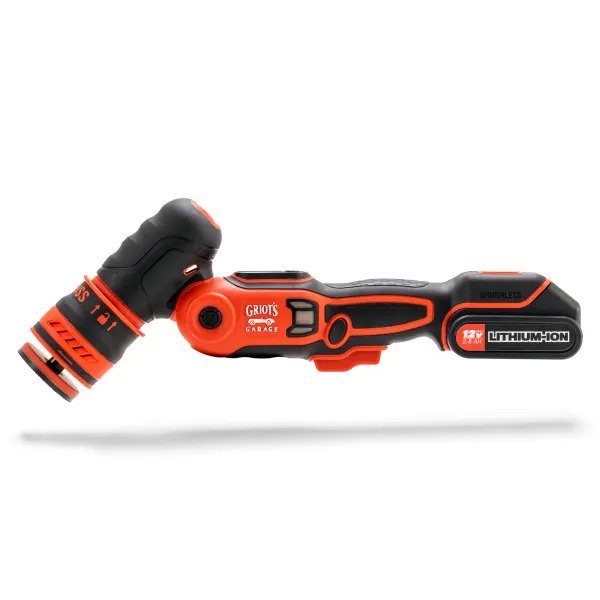 NEW - Griot's Garage BOSS Hybrid Micro Polisher
THE BOSS™ Hybrid Micro Polisher is a state-of-the-art polisher for reaching tight, difficult-to-reach spaces.
An innovative Digital Control Center features an accumulative hour meter, a job timer that tracks time invested into a correction project, and speed readout.
Its Pivoting Head is adjustable to four positions for improved comfort and panel access (15°, 30°, 45°, and 90°).
Experience Performance, Comfort, and Control from this innovative tool.
More Info
Griot's Garage BOSS Hybrid Micro Polisher Video
NEW - Griot's Garage Cordless Sprayer & Foamer
The Cordless Foamer & Sprayer creates rich foam from any car wash soap or liquid cleaner to dramatically increase effectiveness and improve lubricity.
The automatic battery-powered function eliminates the need to constantly pump to pressurize or endlessly pull a trigger, saving you time and energy.
This Foamer doesn't require the use of a hose or pressure washer, just turn it on and go!
Suitable for use with high consumption products like car wash soaps, wheel cleaners, all-purpose cleaners, quick detailers, spray waxes, waterless washes and more!
More Info
Griot's Garage Cordless Foamer & Sprayer Video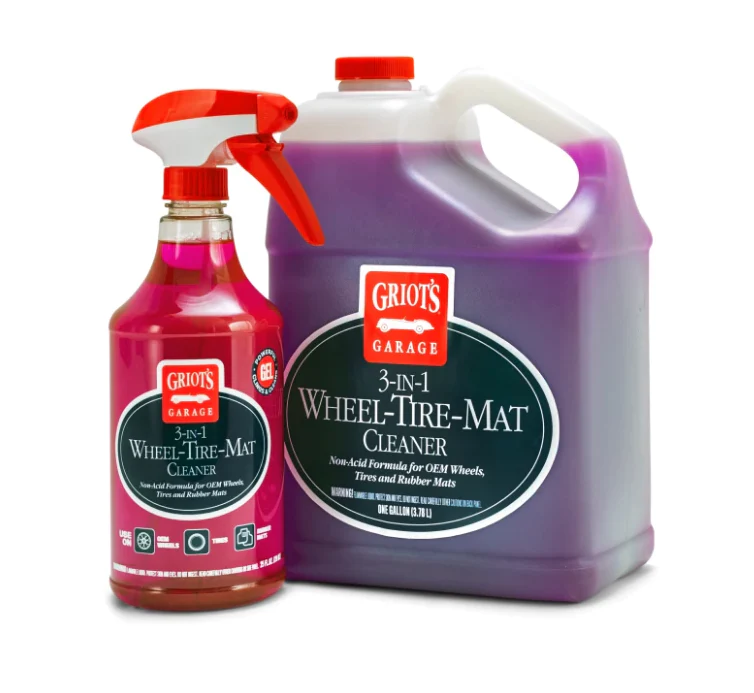 NEW - Griot's Garage 3-in-1 Wheel-Tire-Mat Cleaner
Non-acid formula for OEM wheels, tires, and rubber mats.
Powerful foam gel that removes brake dust, tire blooming, spent tire dressing, and road grime.
Excellent performance on contaminated wheels, faded brown tires, and dirty floor mats.
Effective on clear-coated, powder coated, and chrome wheels.
Excellent cling effect – the gel foam sticks to the surface very well (no drip off)
More Info
Griot's Garage 3-in-1 Wheel-Tire-Mat Cleaner Video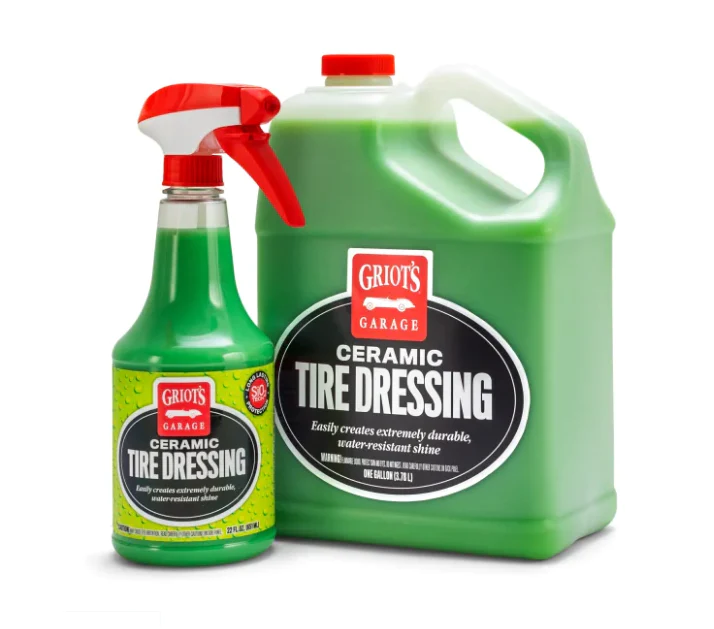 NEW - Griot's Garage Ceramic Tire Dressing
Easily creates extremely durable, deep black and water-resistant finish.
Creates a long-term, ultra-durable protective polymeric & SiO2 infused barrier on your tires and trim.
This advanced formula repels water, chemicals, dirt, UV rays, and other pollutants to maintain a deep black, satin appearance for weeks.
The non-sling, fast-drying dressing makes the spray & wipe application a breeze. Safe for application on exterior rubber, vinyl, and plastic trim.
More Info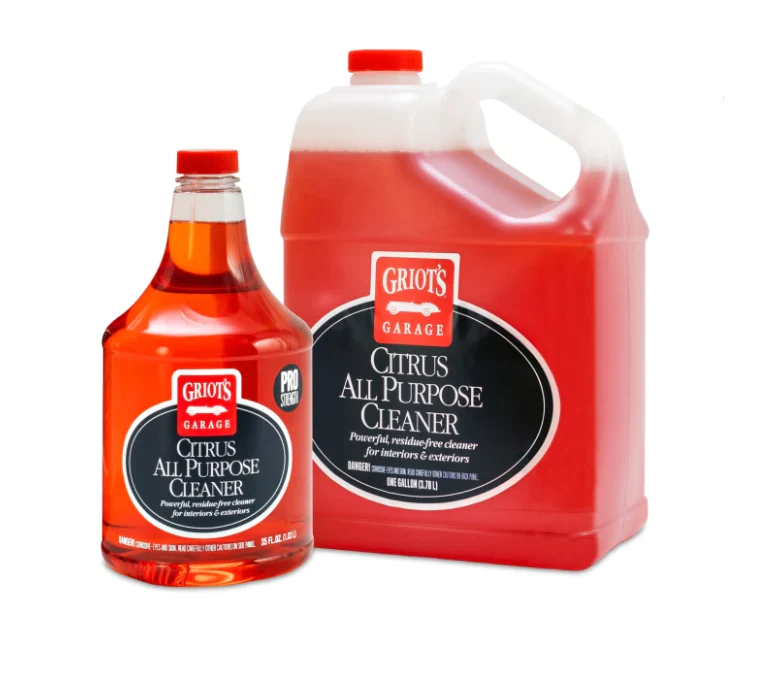 NEW - Griot's Garage Citrus All Purpose Cleaner
Powerful, residue-free cleaner for interiors & exteriors.
This highly concentrated, proprietary formula cleans and degreases exterior surfaces such as engines, tires, wheel wells, door jambs, rockers, and more.
Suitable for interior components like vinyl, plastic, carpet, and upholstery.
Features three dilution ratios to adapt to intended use for economical cleaning.
More Info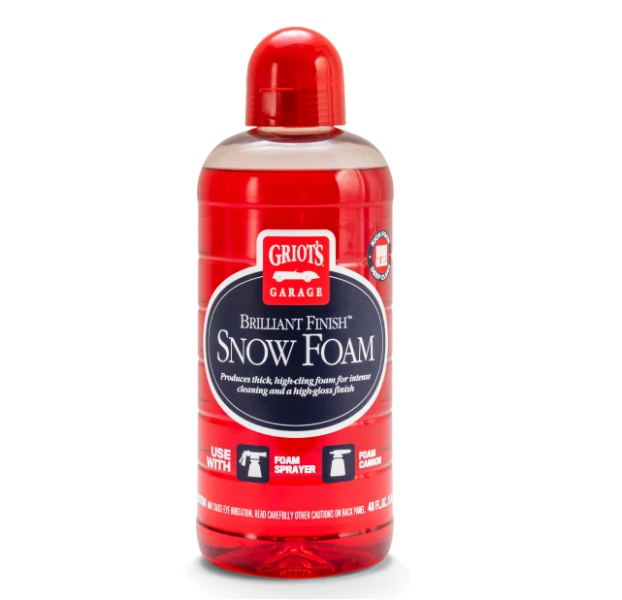 NEW - Griot's Garage Brilliant Finish Snow Foam
Produces thick, high-cling foam for intense cleaning and a high-gloss finish.
pH-balanced, high foaming wash that easily rids the surface of dirt and grime while preserving your wax, sealant, or coating.
This concentrated formula is designed to deliver thick, lubricating foam out of any foam cannon or foaming sprayer.
The foam clings to the surface for an extended period to enhance cleaning ability and prevent wash-induced scratches before high-pressure rinsing.
More Info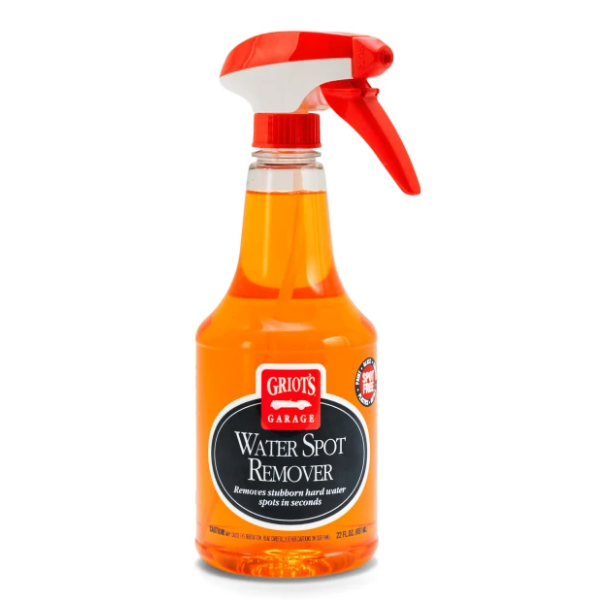 NEW - Griot's Garage Water Spot Remover
Removes stubborn hard water spots in seconds.
Effectively dissolves and removes minerals from exterior vehicle surfaces.
Stubborn, above-surface water spots are dissolved in seconds with this simple spray-on, wipe-off formula.
Quickly and easily address spots on paintwork, chrome, plastic trim, and glass.
The spray delivery is exceptional for hard-to-reach areas like door jambs, grillwork, and more.
More Info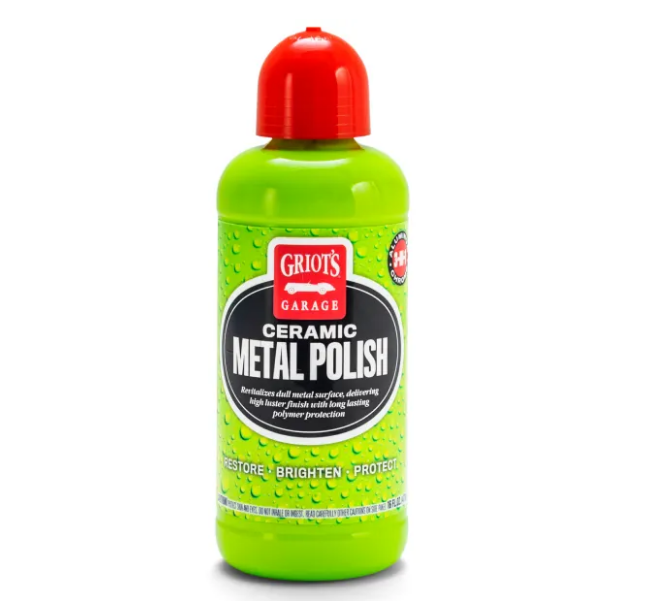 NEW - Griot's Garage Ceramic Metal Polish
Effectively polishes, restores, and protects all uncoated metal surfaces in one step, revealing a mirror-like shine.
This special formula uses advanced sub-micron abrasives to remove oxidation, rust, water spotting, dullness, and stains from metals like aluminum, billet, brass, chrome, stainless steel, silver, and copper.
It features an extreme protection package relying on SiO2 and silane polymers, providing a long-lasting and water repellent barrier to protect your finish from the elements.
Great for use by hand or with a machine polisher.
More Info
Products Featured in the Video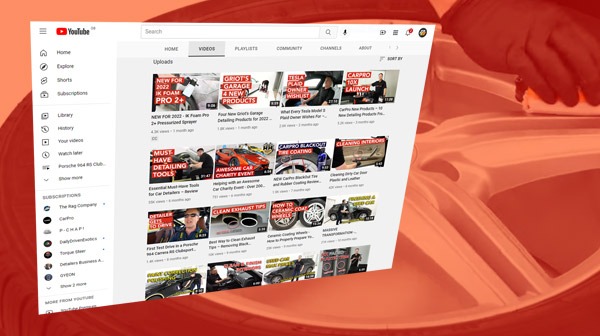 YouTube Channel
See the latest How-To Tutorials and New Products Reviews on the Auto Obsessed YouTube Channel.
Don't miss out on the latest news and tips, helping detailers get the best results. Click Subscribe and click the notification icon to be notified when a new video is released.
Subscribe Now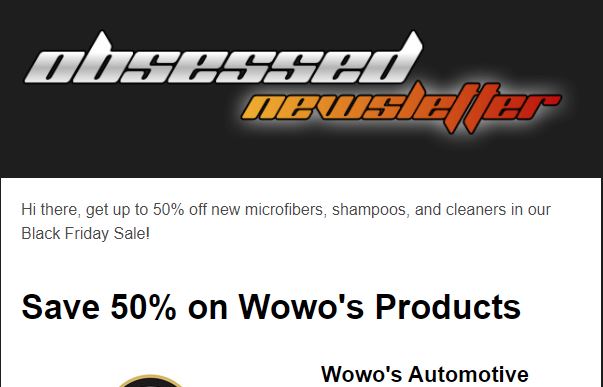 Subscribe to our Newsletter
Promotions, product updates, and best offers. Directly to your inbox.
Subscribe
is added to your shopping cart.