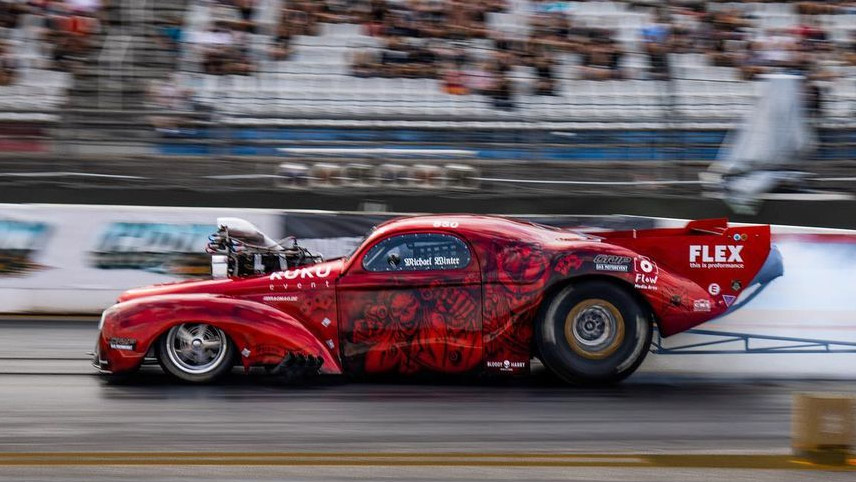 The Heart of The Beast
Flex Tools did a unique celebration for their 100th anniversary: melted down a 4,000-horsepower dragster engine and made special-edition polishers.
To make this limited-edition series of VRG 3401 polishers, they used 83 kilograms of high-strength aluminum melted down from a Red Beast engine.
The engine block was donated from the Red Beast Heartbeat Racing competition dragster. Piloted by Michael Winter, the Red Beast competes in series like Super Pro ET. Cars in this category can do a quarter mile in 6 seconds at 280 km/h.
Polisher Review – Flex 3401 RED BEAST INSIDE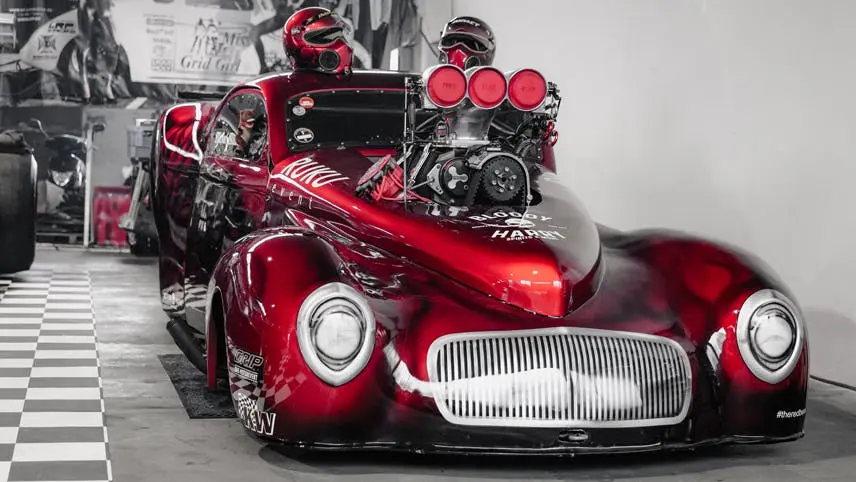 - Limited production: only 1000 polishers made
- Each polisher is individually numbered with a matching certificate
- Comes with an 8GB USB key – shaped like the dragster – and a 6-inch red foam polishing pad
- The polisher has a polished aluminum bell housing, embossed serial number, new color scheme, and the Red Beast logo on the side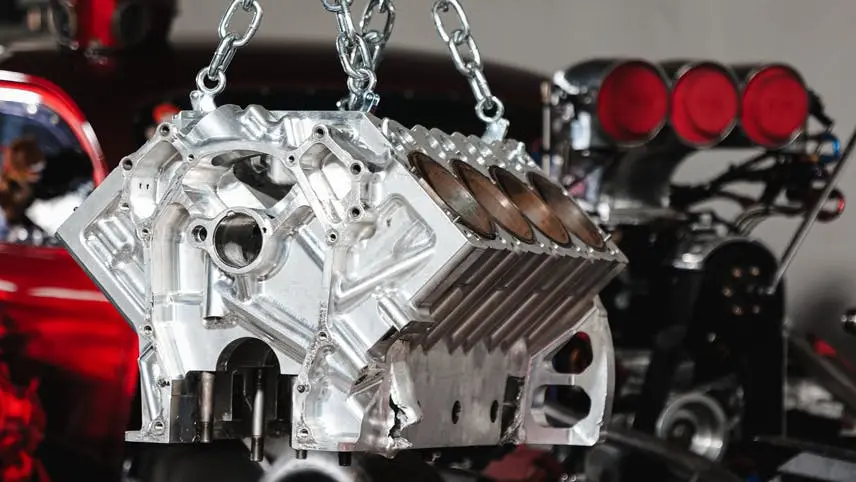 What is a "Direct Drive" polisher?
The pad rotation from the free rotating spindle of a standard dual-action polishing tool can be slowed or stopped when pressure is applied on the paint surface. This "pad stall" or "pad slowing" effect can cause irregularities in the polished surface.
This is especially noticeable during heavy cutting corrections where standard dual-action polishers are less efficient because the pad rotates slower under pressure.
Flex has solved this issue with a direct-drive dual-action polisher that keeps the pad spinning even when the operator pushes the pad into the paint. This gives the operator more power, speed, and productivity.
PURCHASE NOW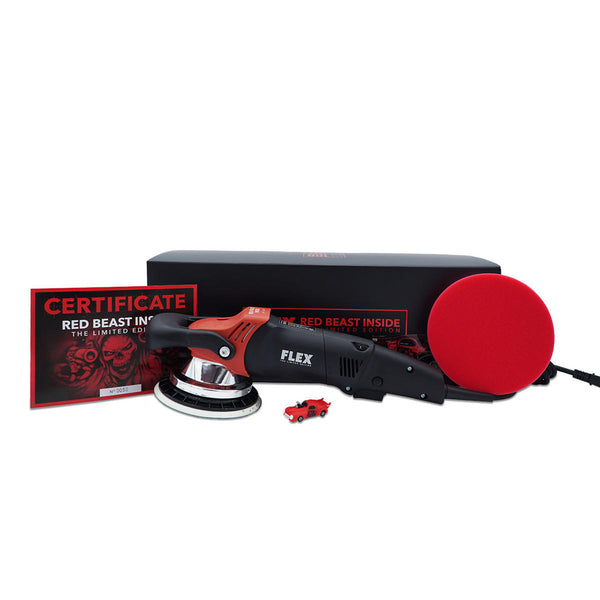 Flex XC 3401 VRG Dual-Action Polisher LIMITED EDITION
$650.00
Sold out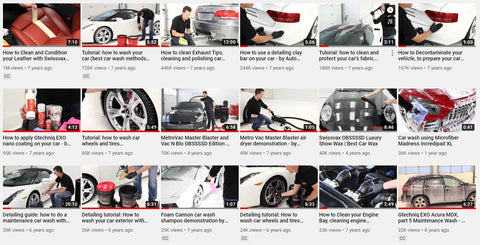 YouTube Channel
See the latest How-To Tutorials and New Products Reviews on the Auto Obsessed YouTube Channel.
Don't miss out on the latest news and tips, helping detailers get the best results. Click Subscribe and click the notification icon to be notified when a new video is released.
Subscribe Now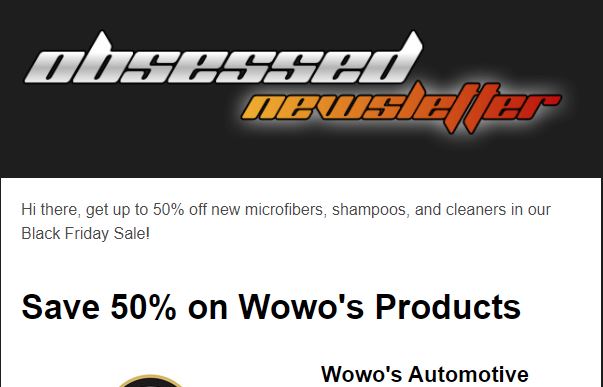 Subscribe to our Newsletter
Promotions, product updates, and best offers. Directly to your inbox.
Subscribe
is added to your shopping cart.