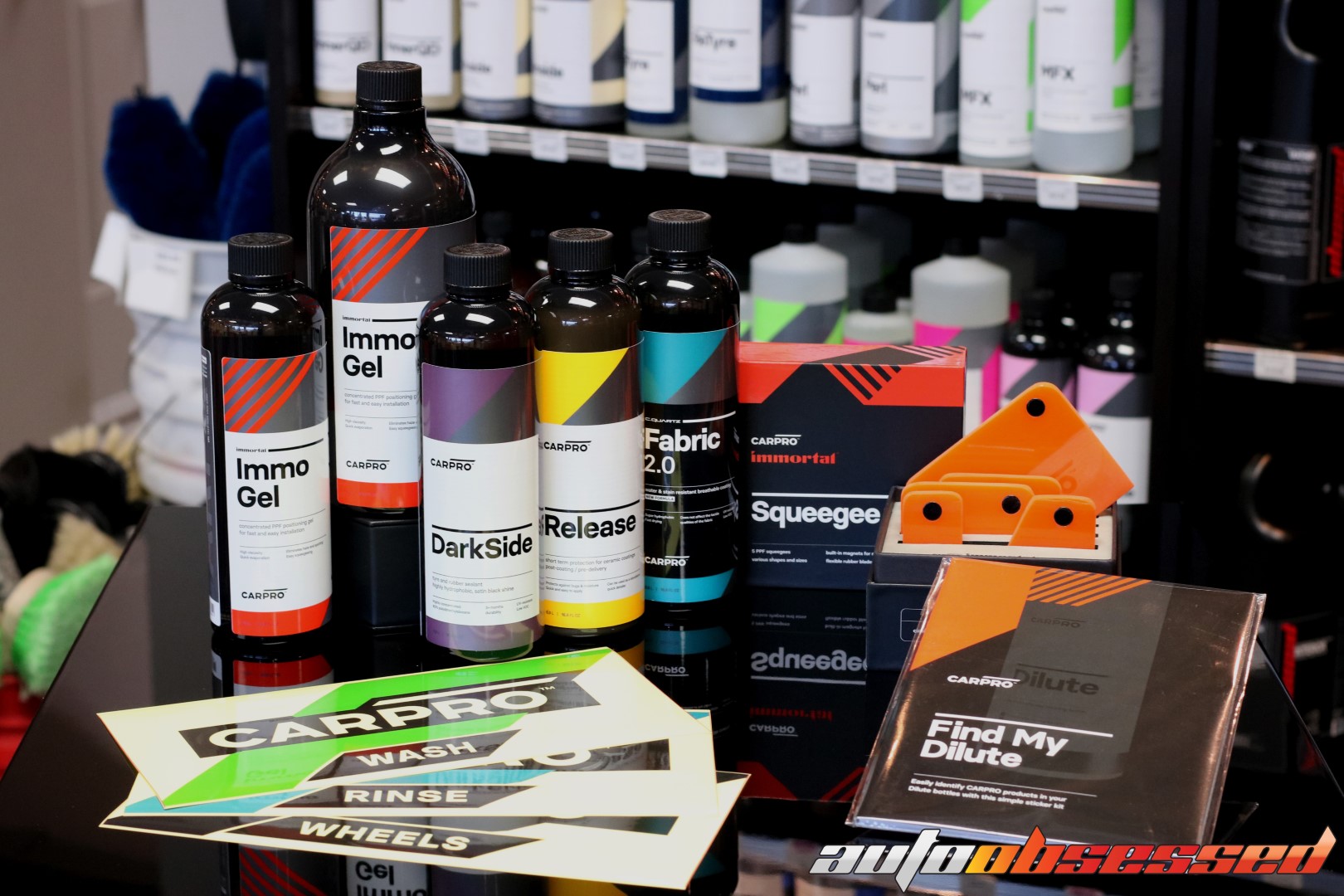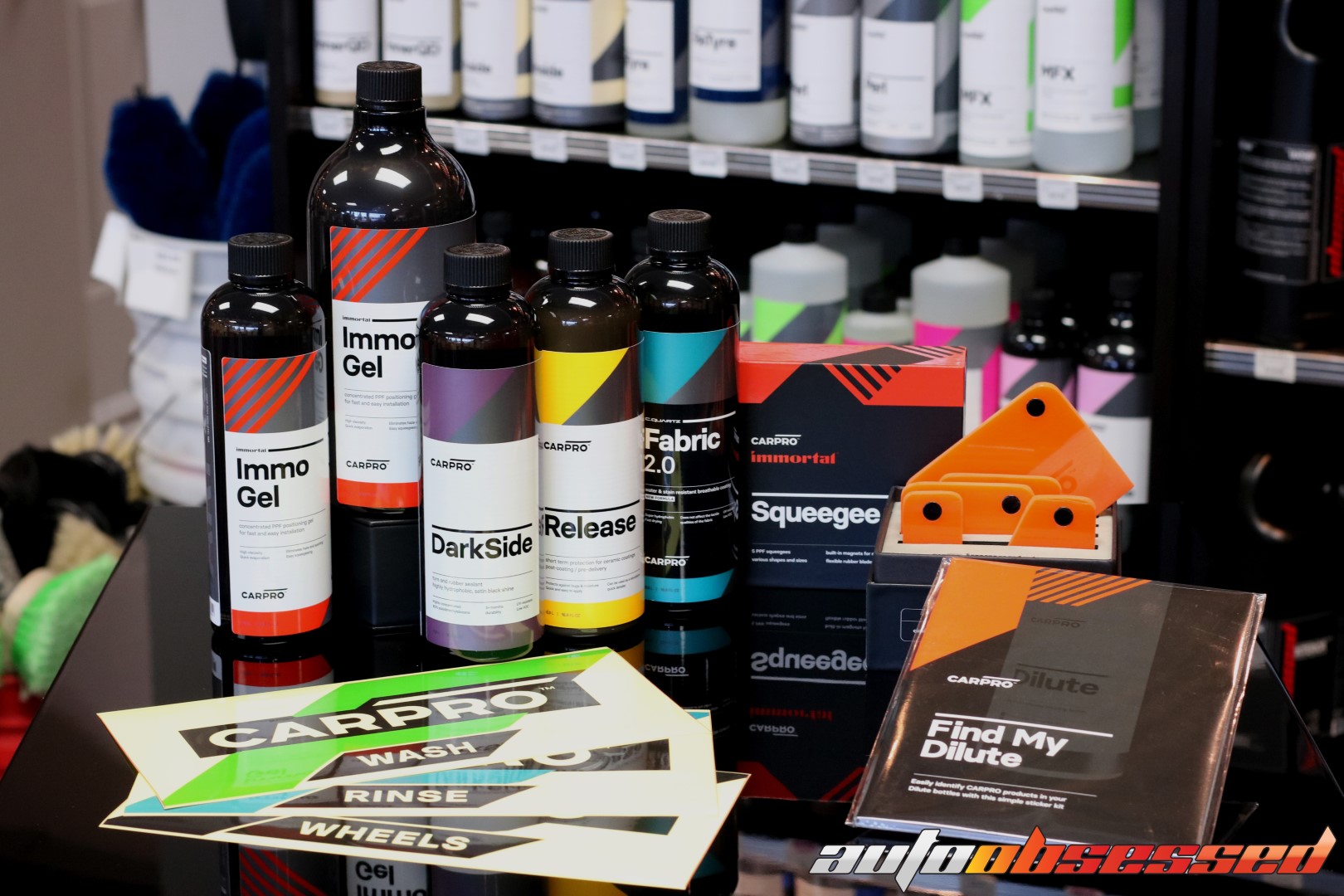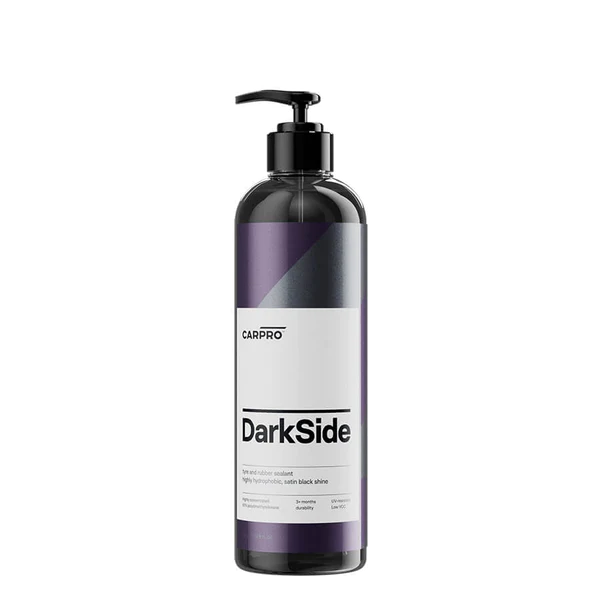 NEW – CarPro DarkSide
CarPro DarkSide is an all-new tire and rubber nano-sealant. Durable, hydrophobic, and easy-to-use! It leaves a stunning, dark, rich appearance to the surface.
DarkSide also comes packed with CarPro's famous self-cleaning and hydrophobic properties that bead dirt and water off like crazy! DarkSide also boasts top-shelf UV protection to protect against rubber degeneration, whilst maintaining the supple feel and rich color of treated surfaces.
Features:
- Dark, rich finish for tires and rubber
- Exceptional dirt repellency
- Fantastic water beading & hydrophobic properties
- UV protection
- Revives dull, faded rubber
- Low VOC
CarPro DarkSide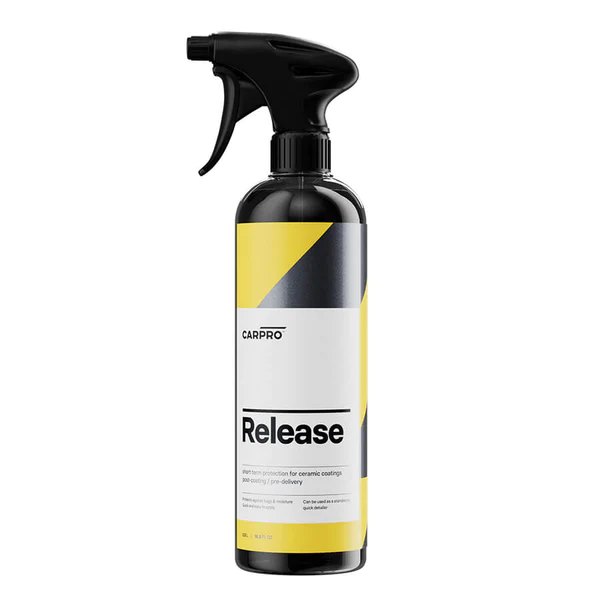 NEW – CarPro Release
CarPro Release is a quick detail spray designed to protect freshly applied ceramic coatings during the first few days after application. Release offers slickness, added gloss, and protection.
Release mitigates the effects of moisture, bugs, and environmental conditions on ceramic coatings (especially a relatively fresh coating where it's needed most).
Features:
- High gloss detail spray
- Hyper slick
- Fast & easy
- Works great on both coated and un-coated vehicles
- Mitigates the effects of moisture and bugs
- Temporary protection for fresh ceramic coatings
CarPro Release
CarPro Release Video - What is it?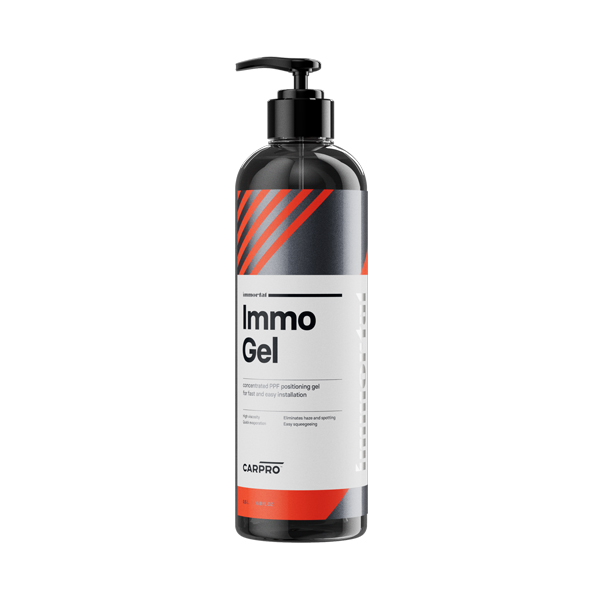 NEW - CarPro ImmoGel
CarPro IMMORTAL ImmoGel is CarPro's new Immortal-dedicated concentrated PPF positioning lubricant.
When diluted and sprayed over the paint protection film (PPF) adhesive, ImmoGel's high viscosity improves moisture distribution. This makes positioning and squeegeeing the film easier and minimizes the risk of haze or spots after application.
CarPro ImmoGel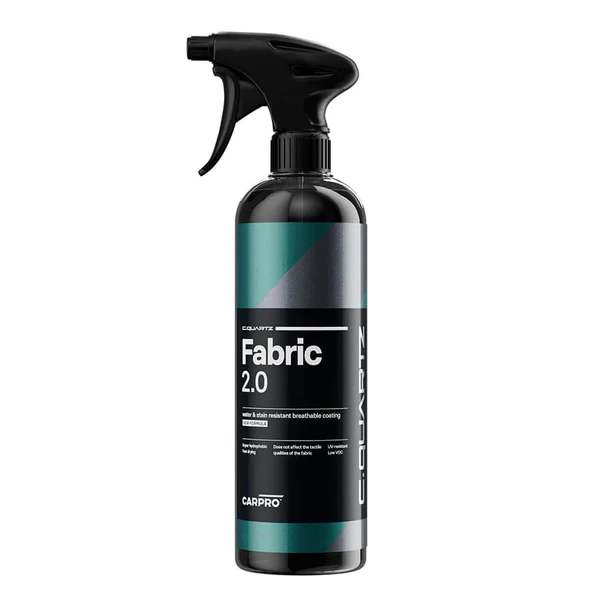 NEW – CarPro Fabric 2.0
CarPro CQuartz Fabric 2.0 is an improved fabric protectant with increased performance, a longer effective life, and less VOC chemicals.
Protect fabric from spills and make cleaning easier. CQuartz Fabric 2.0 can be used on any material and performs great on seats, carpets, and convertible soft tops.
For Fabric 2.0, CarPro focused heavily on the ease and comfort of application. The levels of VOCs have been minimized and cut down drying times by a factor of 8! Harsh solvent odors have also been removed.
CQuartz Fabric 2.0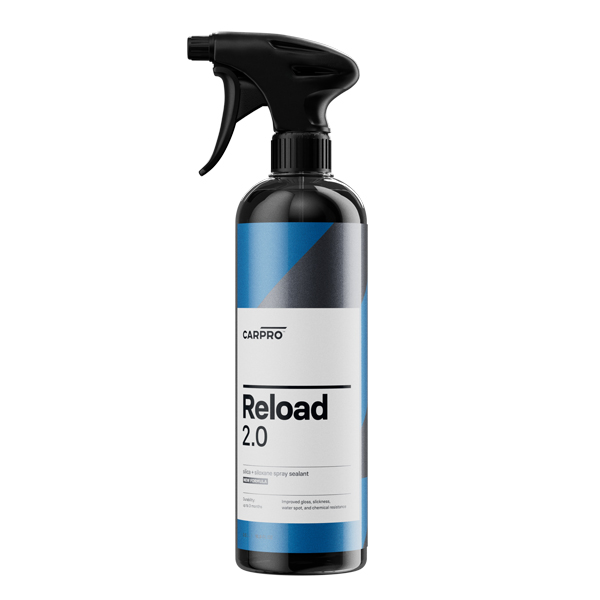 NEW – CarPro Reload 2.0
CarPro Reload 2.0 spray sealant is still easy to apply, but now adds more gloss, extended durability, and improved chemical and environmental resistances.
Originally formulated to maintain the protection and finish quality of CQUARTZ ceramic coatings, Reload has also proven itself as a standalone sealant, where it can offer up to four months of protection on daily drivers. Reload's easy to use waterborne formula can be applied to all vehicle surfaces (even when damp), making it perfect for quickly topping up your vehicle's protection and shine.
CarPro Reload 2.0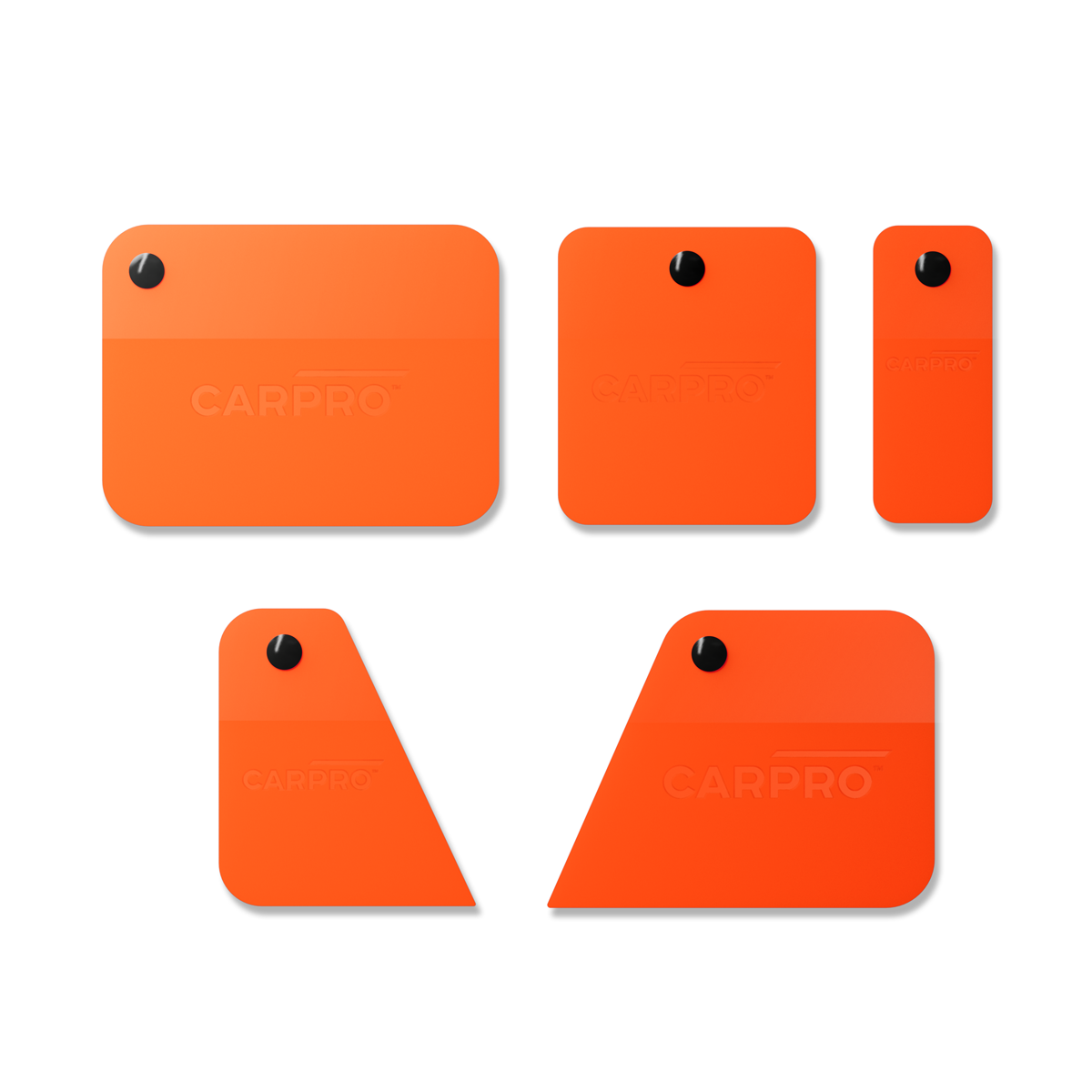 NEW – CarPro Squeegee Kit
A set of five PPF-dedicated soft squeegees in various shapes and sizes allowing easy access to all curves, corners, and gaps.
A boon to paint protection film installers, each squeegee has a built-in magnet, which allows it to be quickly stowed away directly on the car body as you work. The soft and flexible rubber, combined with a smooth edge design, prevents scratches or marring during PPF installation.
This kit is part of CarPro's IMMORTAL line of PPF products.
CarPro Squeegee Kit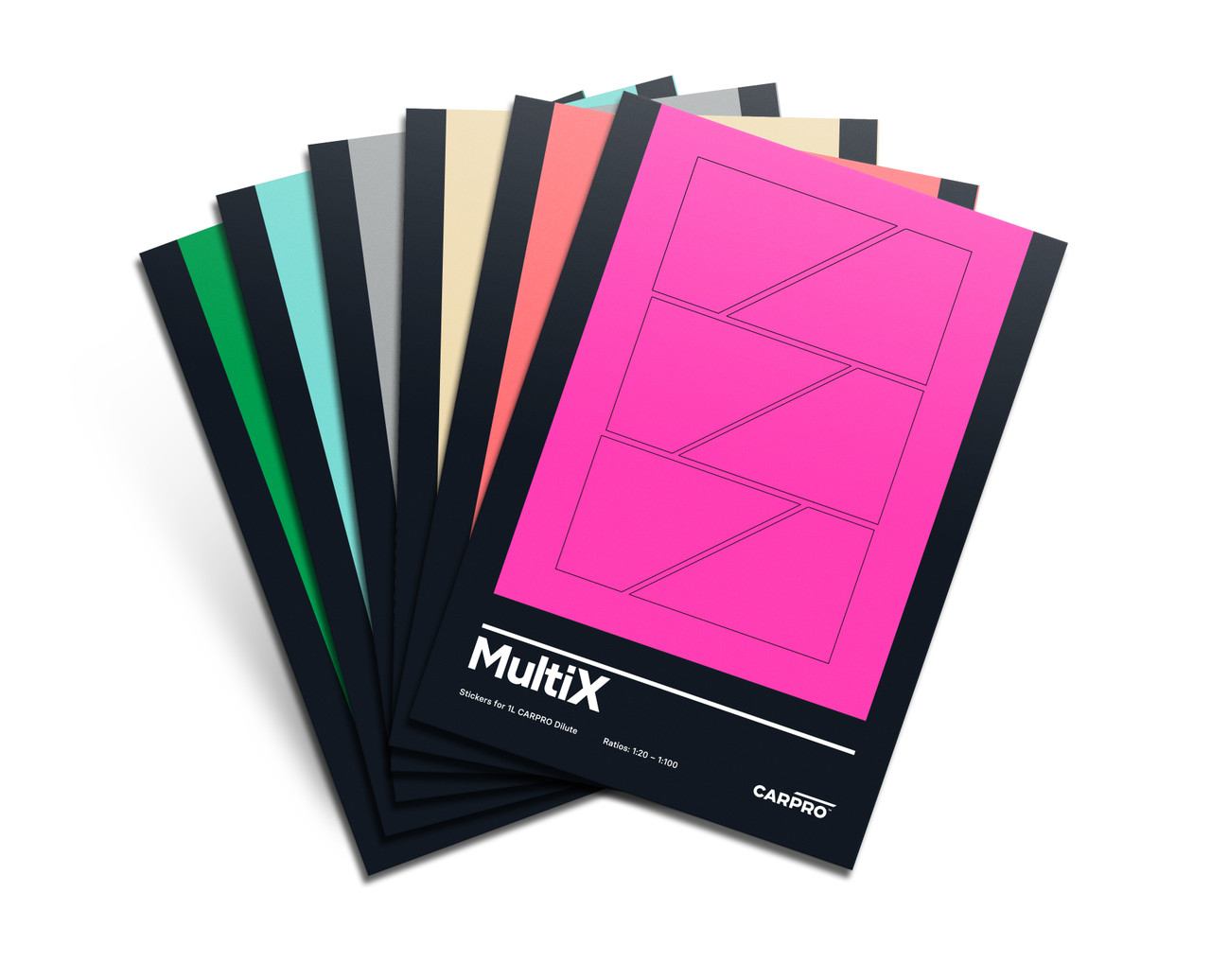 NEW – CarPro Find My Dilute
CarPro "Find My Dilute" simple sticker set lets you have products color-coded and ready-to-use in CarPro Dilute Bottles.
Use this convenient label system to add color to your dilute bottle. The easy-identification stickers make it so you never struggle to identify your diluted CarPro products again!

6 x 500ml MultiX label stickers (majenta)
6 x 500ml Descale label stickers (salmon)
6 x 500ml Inside label stickers (light yellow)
6 x 500ml Perl label stickers (grey)
6 x 500ml ECH2O label stickers (baby blue)
6 x 500ml HydrO2 label stickers(green)
6 x 1 Liter MultiX label stickers (majenta)
6 x 1 Liter Descale label stickers (salmon)
6 x 1 Liter Inside label stickers (light yellow)
6 x 1 Liter Perl label stickers (grey)
6 x 1 Liter ECH2O label stickers(baby blue)
6 x 1 Liter HydrO2 label stickers (green)
CarPro Find My Dilute Labels
NEW – CarPro Bucket Stickers
What's in each of your buckets? CarPro Bucket Stickers are durable, waterproof, and scratch resistant bucket decals make sure you never mix up your rinse, wash, or wheel buckets again!

Features:
High Performance Vinyl
UV Resistant
Water Resistant
Size: 8-inch Diameter
Contents:
(1) Vinyl Wash Decal
(1) Vinyl Rinse Decal
(1) Vinyl Wheels Decal
CarPro Bucket Labels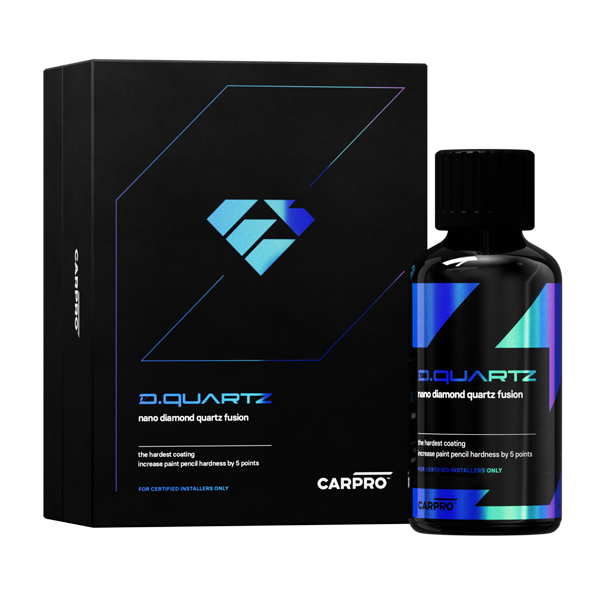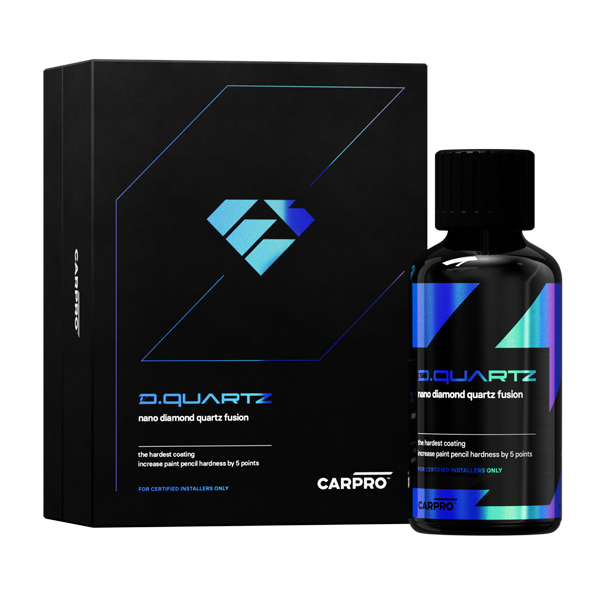 NEW – CarPro DQuartz Nano-Diamond Ceramic Coating
We finally have the technology to add hardness to soft paint finishes. Carpro DQuartz is the world's first functionalized nano-diamond ceramic coating.
Beyond gloss and hydrophobic protection: the DQuartz coating can increase surface pencil hardness by up to 5 points. The DQuartz formula uses a siloxane nano-diamond fusion and a proprietary silicon resin. This makes DQuartz the first ever coating to offer mechanical resistance to swirls and scratches.
NOTE: DQuartz can only be sold and installed by CarPro Accrediated Installers. Auto Obsessed is CarPro Accredited. See our Services Page for more details.
CarPro New Releases 2023
CarPro DarkSide 500ml
$25.00
CarPro Release 500ml
$24.00
CarPro ImmoGel 500ml
$17.00
CarPro ImmoGel 1L
$29.00
CarPro Find My Dilute
$10.00
CarPro Immortal Squeegee Kit
$56.00
CarPro DarkSide 1L
$41.00
Sold out
CarPro Release 1L
$37.00
Sold out
CarPro Cquartz Fabric 2.0 Coating 100ml
$22.00
Sold out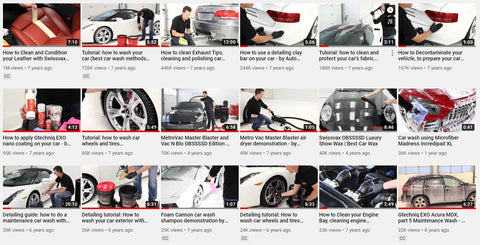 YouTube Channel
See the latest How-To Tutorials and New Products Reviews on the Auto Obsessed YouTube Channel.
Don't miss out on the latest news and tips, helping detailers get the best results. Click Subscribe and click the notification icon to be notified when a new video is released.
Subscribe Now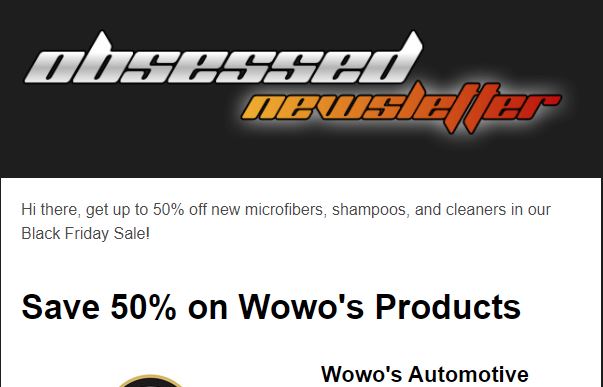 Subscribe to our Newsletter
Promotions, product updates, and best offers. Directly to your inbox.
Subscribe
is added to your shopping cart.