VIDEO - CarPro New Products for 2022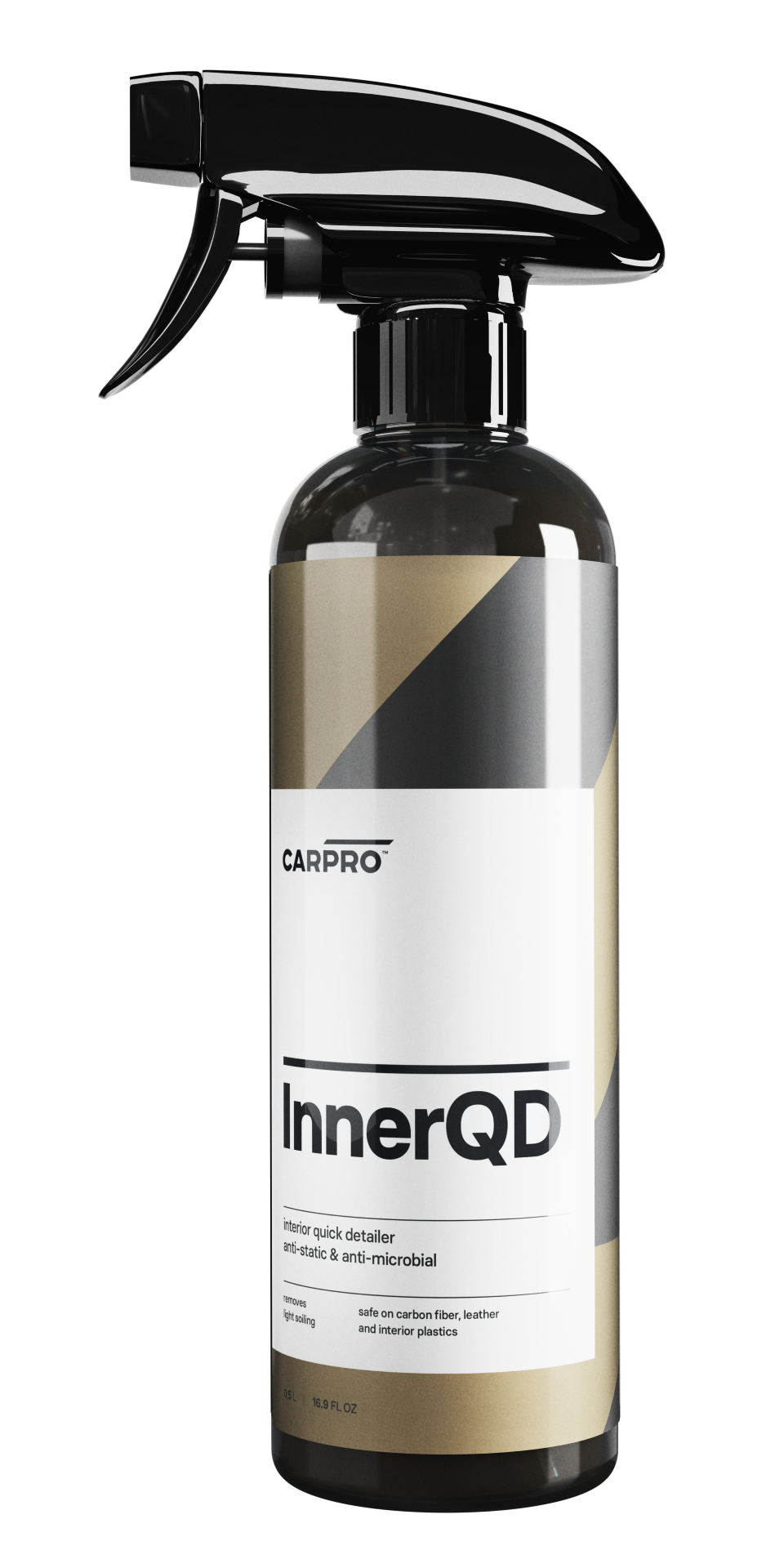 NEW - CarPro InnerQD
CarPro InnerQD is a quick and easy to use, antistatic and antimicrobial interior detailing spray. It can be used in the interior of your car on nearly any surface to remove fingerprints, dust and light soiling. This formula leaves a slight satin appearance, dry to the touch feel, and streak-free layer that helps reduce the overall dust accumulation.
Recommended Surfaces:
- Finished Leather
- Vinyl
- Plastic
- Rubber
- Brushed Aluminum
- Chrome
NEW - CarPro Descale
CarPro Descale is an all new acidic car shampoo made for reviving ceramic coatings that have minerals built up on them. It breaks down the built-up minerals that reduce gloss and restores the smoothness of ceramic coatings. This product is recommended for coated cars with mineral deposits, for quarterly maintenance washes, and for neglected vehicles with mineral stains.
Features:
- Removes minerals and is safe for coated and uncoated surfaces.
- Capable of removing waxes, sealants, and tough dirt.
- Helps bring ceramic coatings back to life.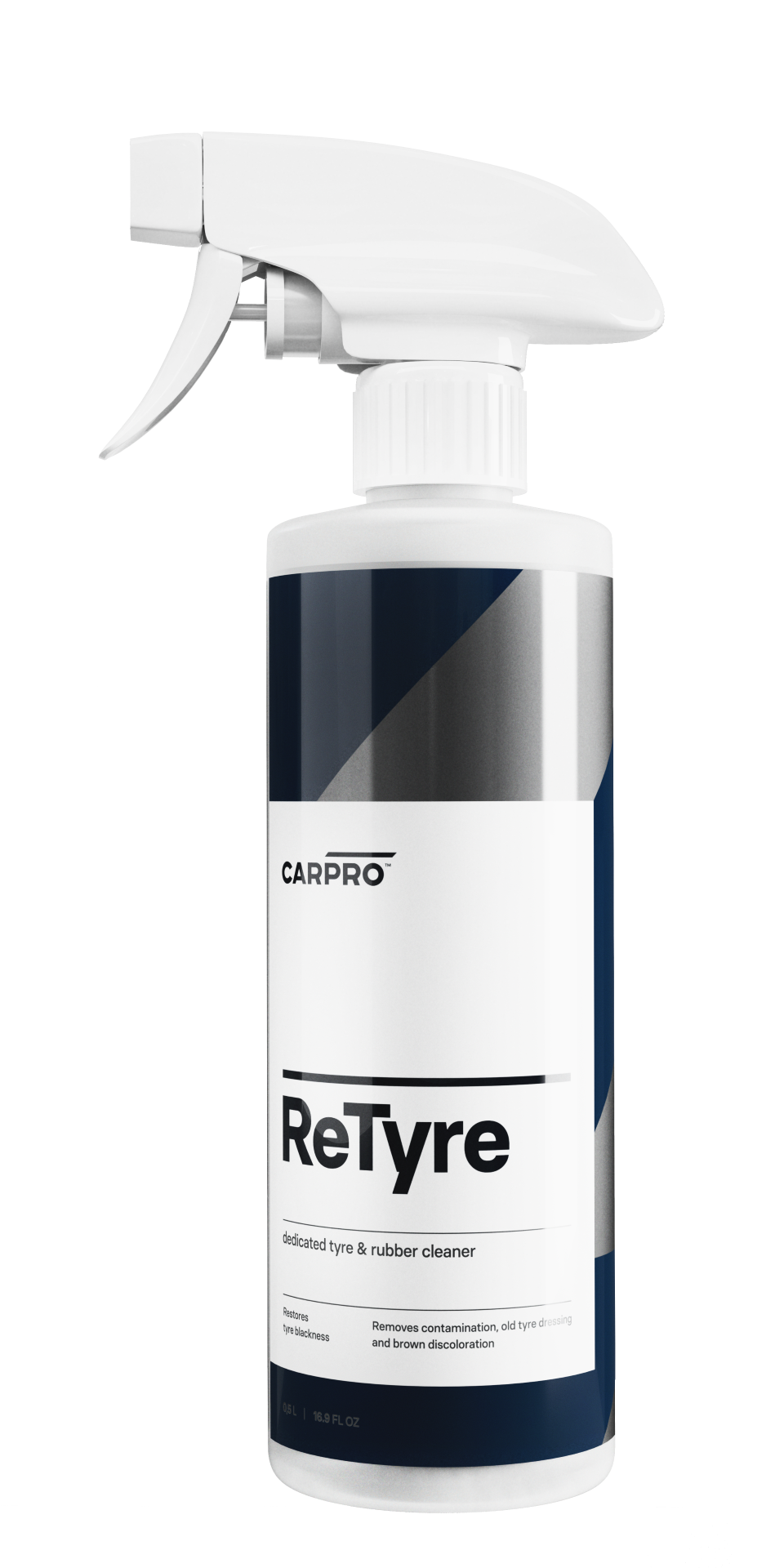 NEW - CarPro ReTyre
CarPro ReTyre cleans tires from accumulated tire dressings, road film, and browning antioxidants to provide a clean new tire look. The foaming of this product and agitation pulls the contamination out of the pores of the rubber for a deeper clean.
Features:
- Removes browning, dressings, and road grime.
- Restores new look of tires and rubber.
- Foaming formula for easy cleaning and control of dripping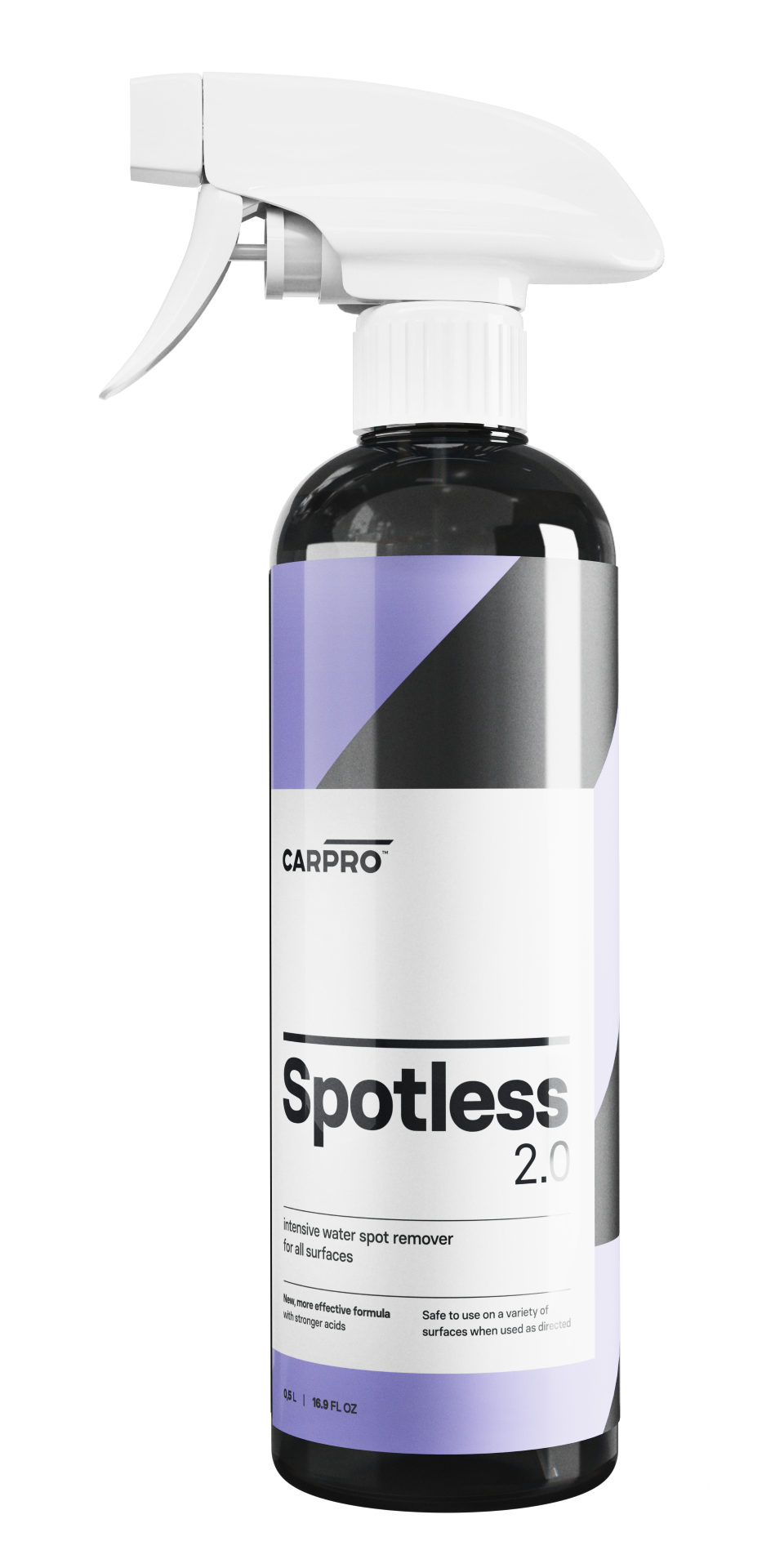 NEW - CarPro Spotless 2.0 Water Spot Remover
CarPro Spotless 2.0 uses an upgraded chemical formula with stronger acids to break down the mineral deposits on the surface before they can etch into the finish. It safely neutralizes hard water spots and stains on plastics, emblems, glass, paint and modern wheels with clear coat.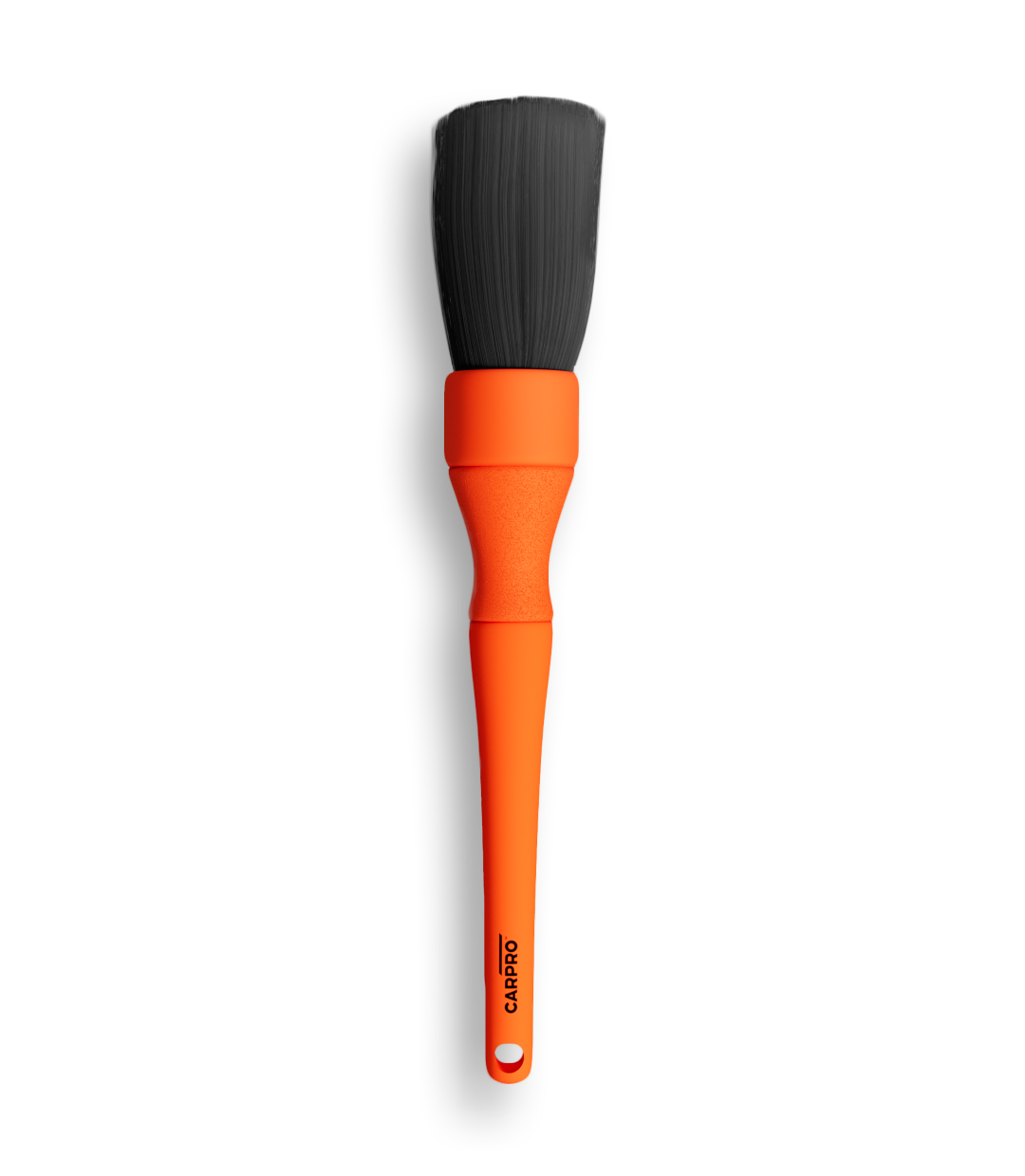 NEW - CarPro Detailing XL Brush
CarPro XL Detailing Brush is great for all larger detailing that require a brush or some reach! It has a 1 1/2" diameter head, and longer, stiffer nylon fibers. This brush is more durable and will withstand tough jobs in the engine bay, on wheels, hard plastics, etc.
Features:
- For exterior and interior surfaces.
- Good agitation power.
- Rinses clean easily.
- Resistant to alkaline, acidic, and solvent cleaners.
- Sturdy and strong fibers for lasting usage.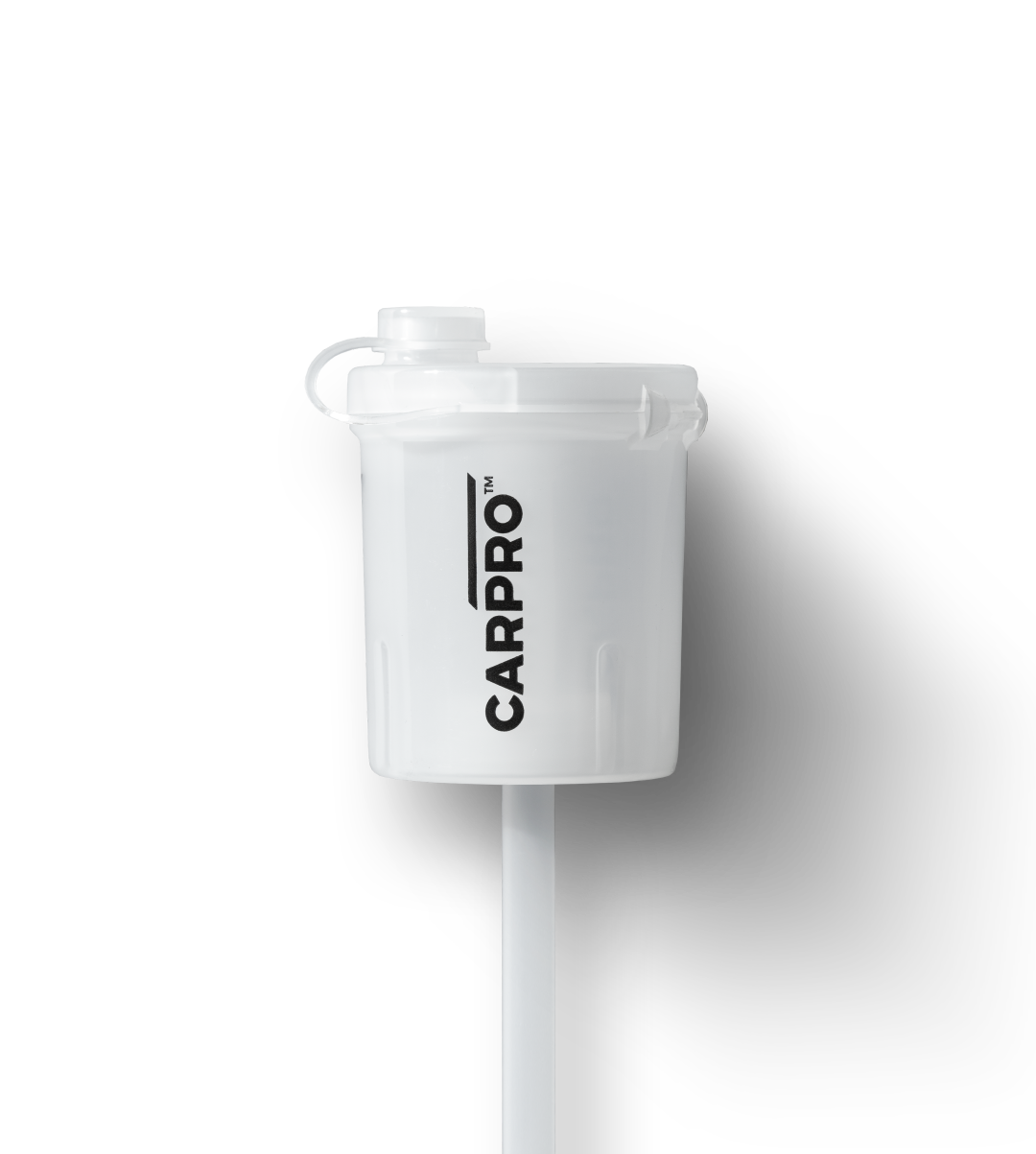 NEW - CarPro Measure Cap
CarPro Measure Cap simply screws onto any 28mm threaded bottle to be squeezed and poured for the dilution ratio required. The Measuring Cup will not allow any liquid to flow or leak from the bottle when pouring out the concentrate.
Features:
- Easy to use.
- Fits any 28mm threaded bottle.
- Measurements listed in milliliter and fluid ounce.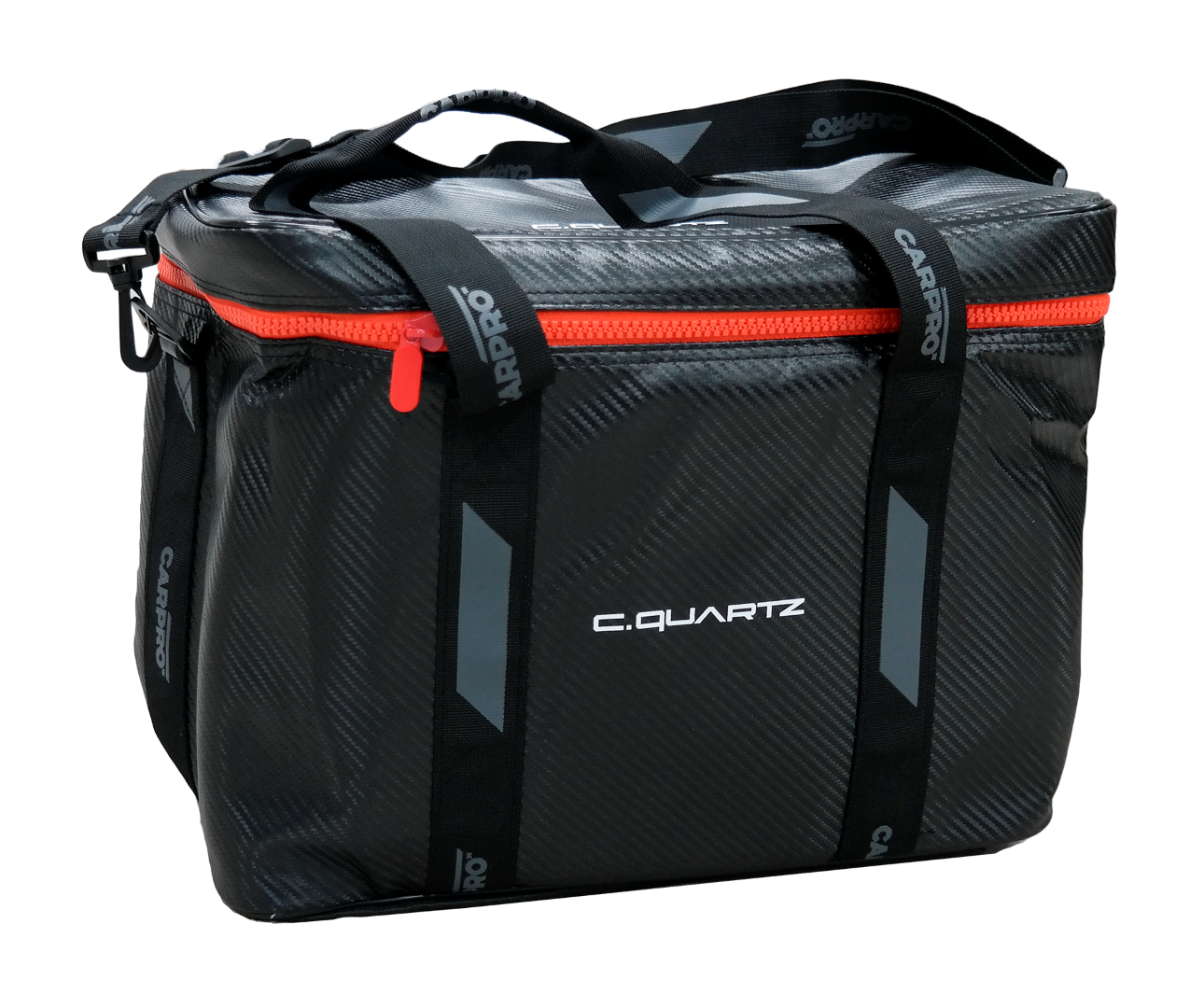 NEW - CarPro Cquartz Maintenance Kit
The maintenance bag is now covered in a rubberized splash-proof material and lined with an insulation layer to protect the products in high temperatures. Bag also contains 8 pockets which are fully adjustable to your needs!
Contents:
(1) Maintenance Bag w/ shoulder strap.
(1) 4oz Reset Maintenance Shampoo.
(1) 4oz Ech2o Quick Detailer Concentrate.
(1) 4oz Bug Out Insect Remover.
(1) 4oz Reload Inorganic Sio2 Sealant.
(1) 4oz PERL (Plastic, Engine, Rubber, & Leather Sealant).
(1) Ultra-Soft Orange 2Face Towel.
(2) 4oz Empty spray bottles for mixing concentrates.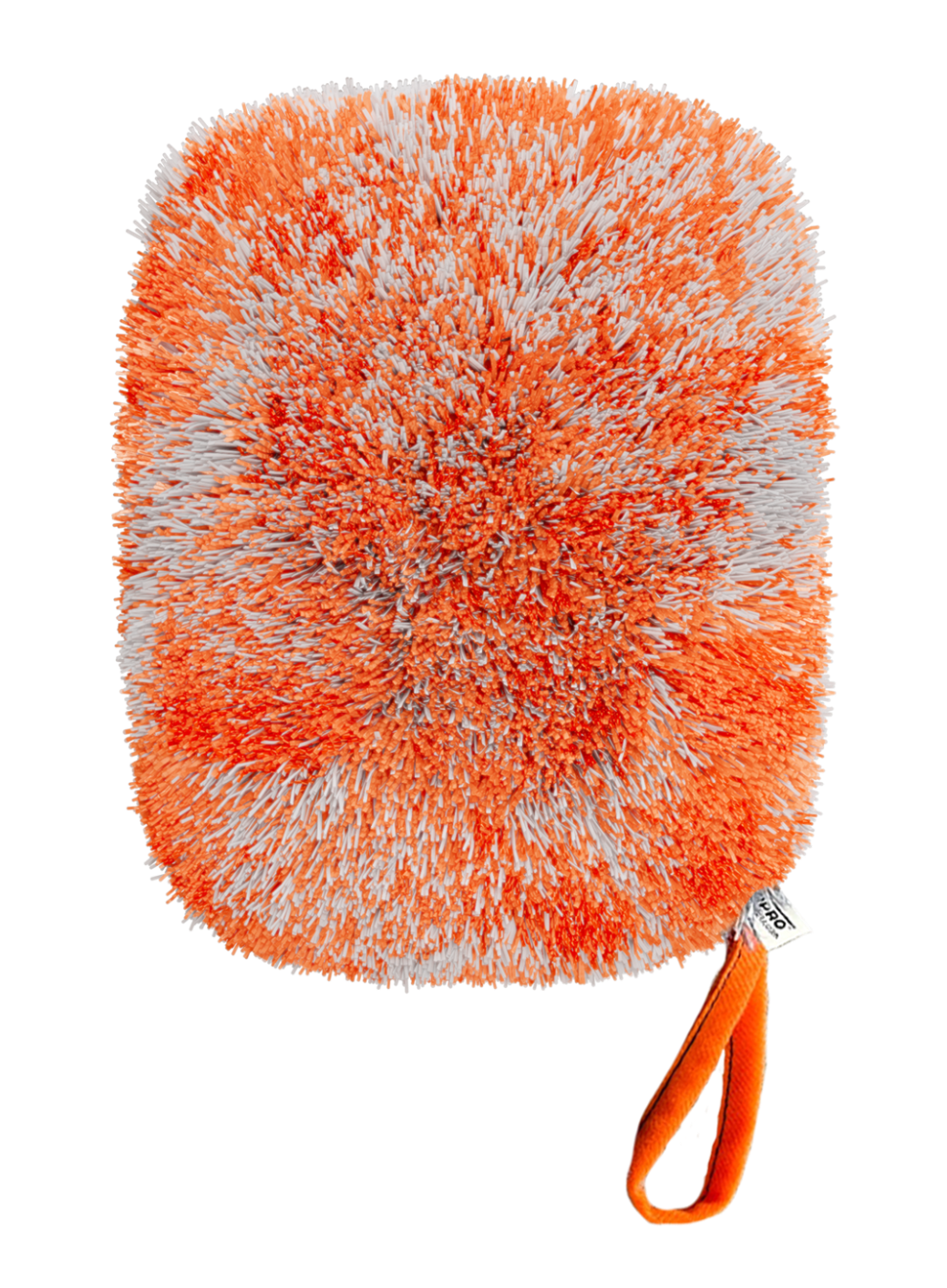 NEW -CarPro DabDab Wash Mitt
CarPro DabDab is a new wash mitt made with a special blend of long and short fibers to safely remove dirt during washes on coated and non-coated vehicles.
- Stiffer core that follows the contours of the bodywork to maximize the contact area and improve dirt-lifting properties.
- Double-sided design allows you to carry more water and shampoo from the bucket to the vehicle for more cleaning power and a safer overall wash.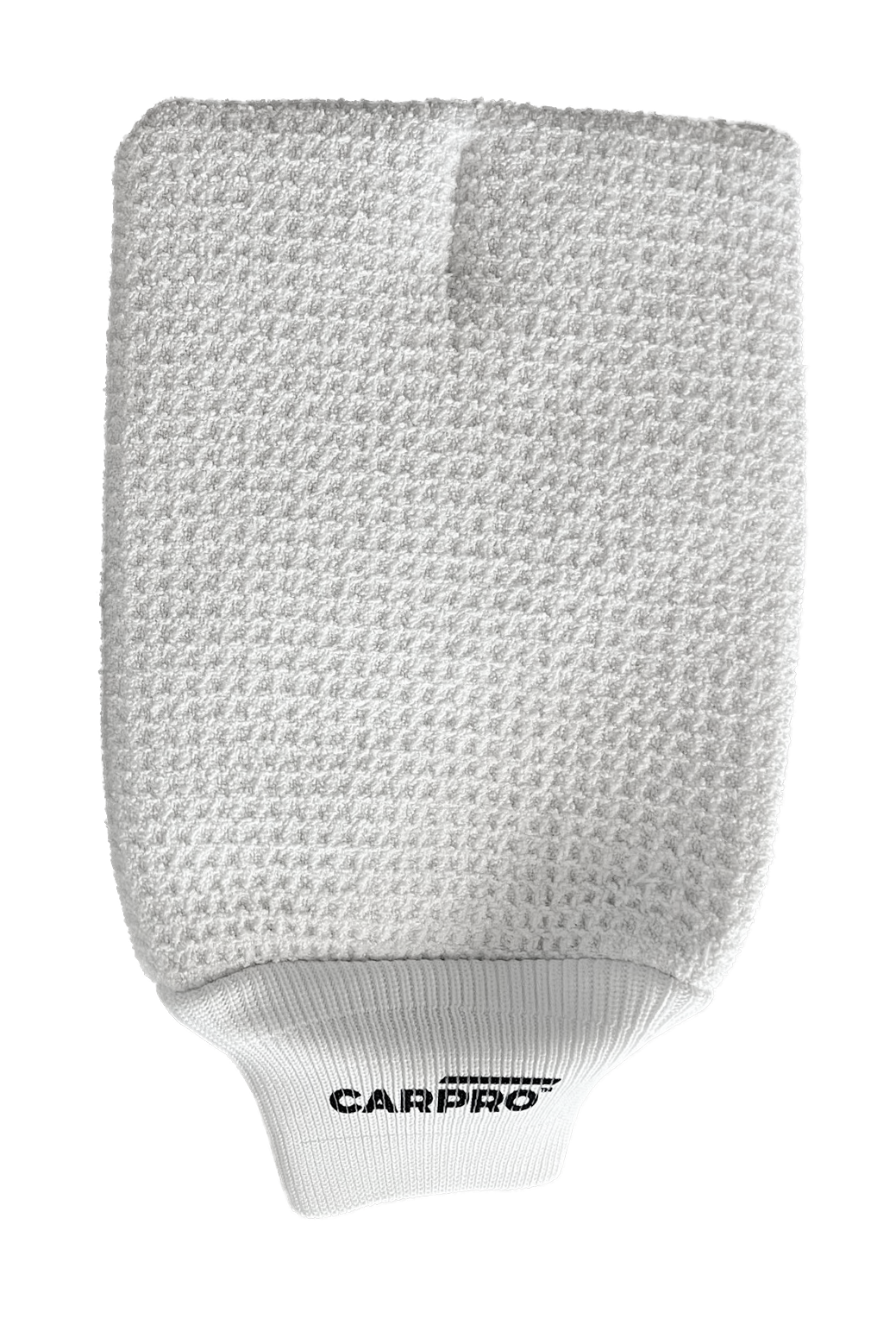 NEW - CarPro GlassMitt
CarPro GlassMitt is designed for a more thorough and edge-to-edge interior glass cleaning.
- Special microfiber blend allows for a gentle and streak-free removal of all contaminants.
- Easily removes all residues from human breath, AC vapors and fogging
- Leaves perfectly clear, streak free glass surface.


Products Featured in the Video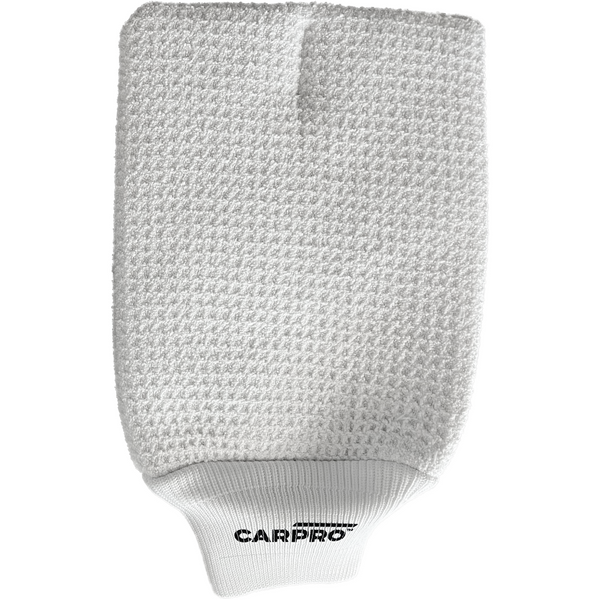 CarPro GlassMitt
$16.00
CarPro WheelsMitt
$16.80
CarPro InnerQD 500ml
$24.00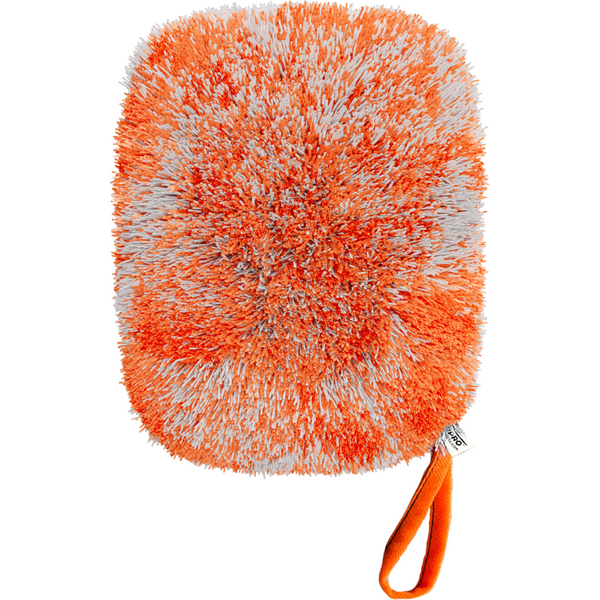 CarPro DabDab Wash Mitt
$19.20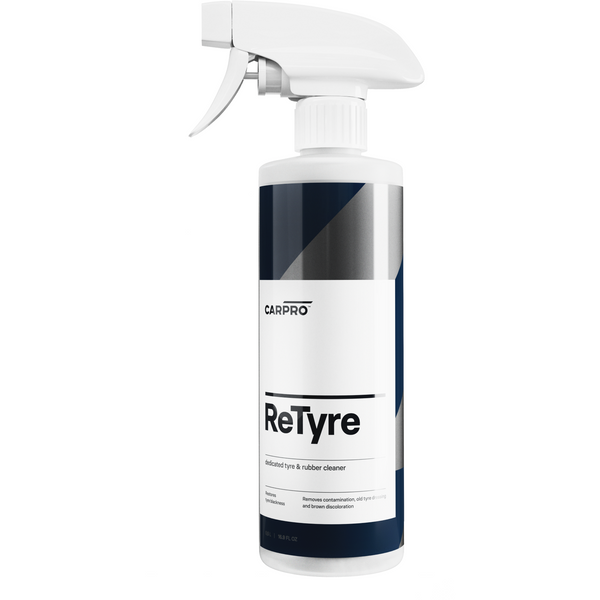 CarPro ReTyre 500ml
$22.00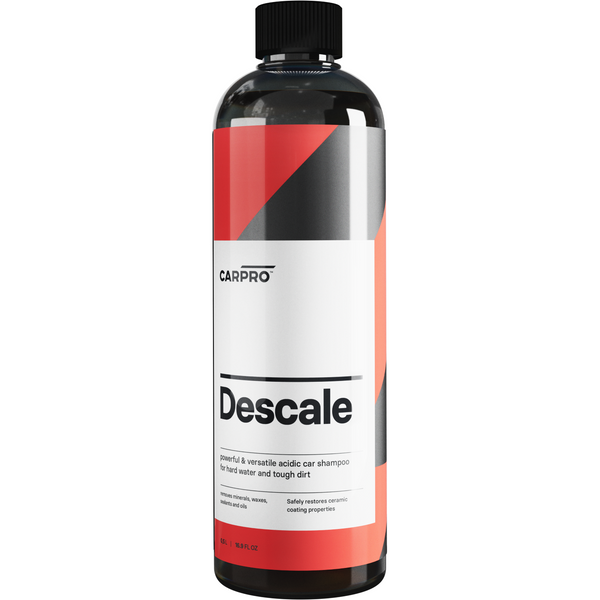 CarPro Descale 500ml
$27.00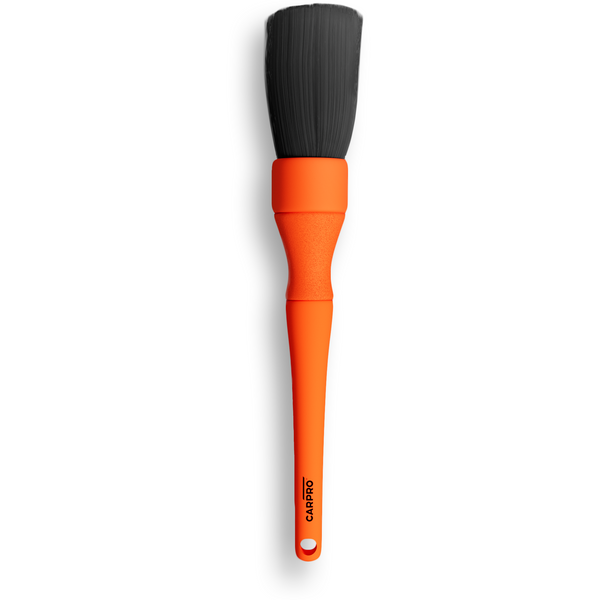 CarPro Detailing XL Brush
$22.00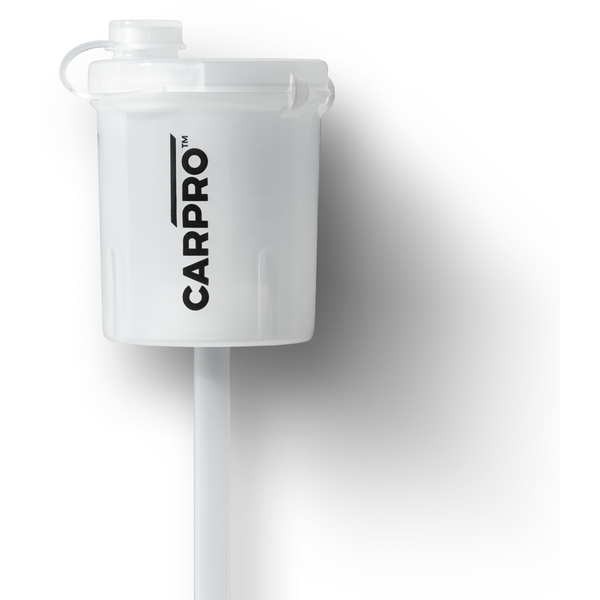 CarPro Measure Cap
$15.00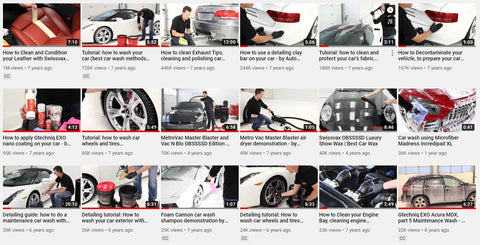 YouTube Channel
See the latest How-To Tutorials and New Products Reviews on the Auto Obsessed YouTube Channel.
Don't miss out on the latest news and tips, helping detailers get the best results. Click Subscribe and click the notification icon to be notified when a new video is released.
Subscribe Now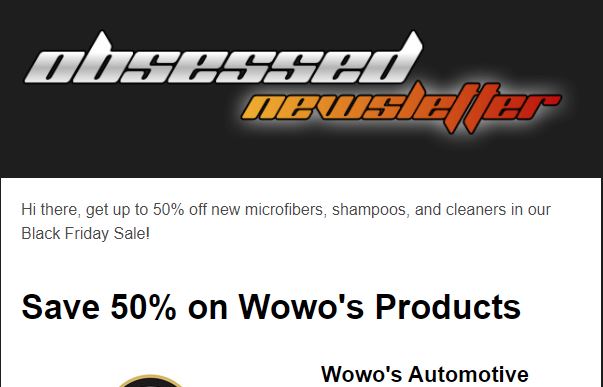 Subscribe to our Newsletter
Promotions, product updates, and best offers. Directly to your inbox.
Subscribe
is added to your shopping cart.