Auto Obsessed Youtube Video
Compare dirty and clean leather. How to clean leather car seat upholstery using OBSSSSD Leather Cleaner and Leather Conditioner.
As we were testing the best leather cleaners and conditioners, we came across the OBSSSSD cleaner and its conditioner. What caught our eye with this product is that it works extremely well with all types of leather. It is just as good for heavy-duty cleaning tasks as it is for light cleaning.
It gets better, as this cleaner is not only water-based but also PH-neutral. What this means is that you can use it to clean stubborn grime, grease, and other forms of dirt without interfering with the quality of your leather. This product does not ruin the color or dampen the appeal of your leather.
It is easy to use this cleaner as you just need to apply it to the area that needs cleaning. You don't need to apply a thick coat because this product is quite effective. You then proceed to use a soft brush to scrub your leather. After scrubbing your material gently, you will be surprised at how easily this cleaner wipes out the dirt.
Once you are done, use the OBSSSSD conditioner to give the leather a soft feel and restore its grandeur. If you're looking for the best possible cleaner at an affordable price, look no further than these two incredibly effective products.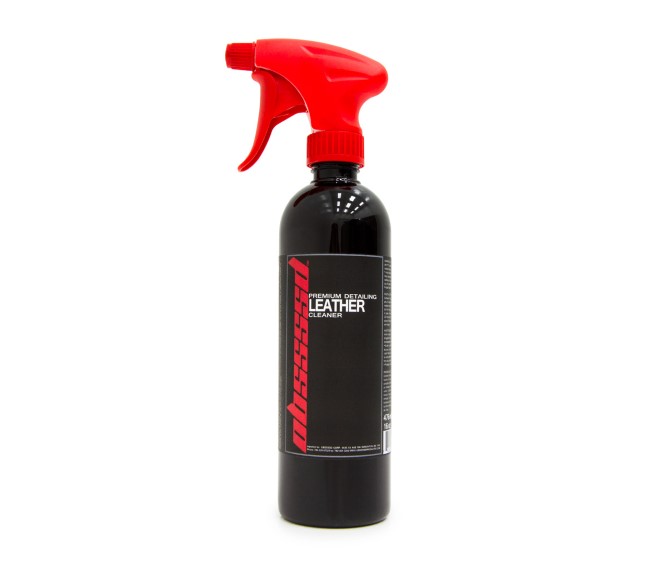 OBSSSSD Leather Cleaner
Use OBSSSSD™ Leather Cleaner to give your vehicle's leather seats and leather upholstery a soft, luxurious look and feel like when the leather was new from the factory.
Refresh dirty, hard, shiny leather with OBSSSSD Leather Cleaner. If your leather seats look shiny or grey/black with dirt, they need to be cleaned.
OBSSSSD Leather Cleaner removes skin oils, lotions, makeup, dirt, food stains, clothing dye transfer, and grease from leather seats and upholstery. This water-based, pH-neutral cleaner gently removes grime without drying out or affecting the color of the leather.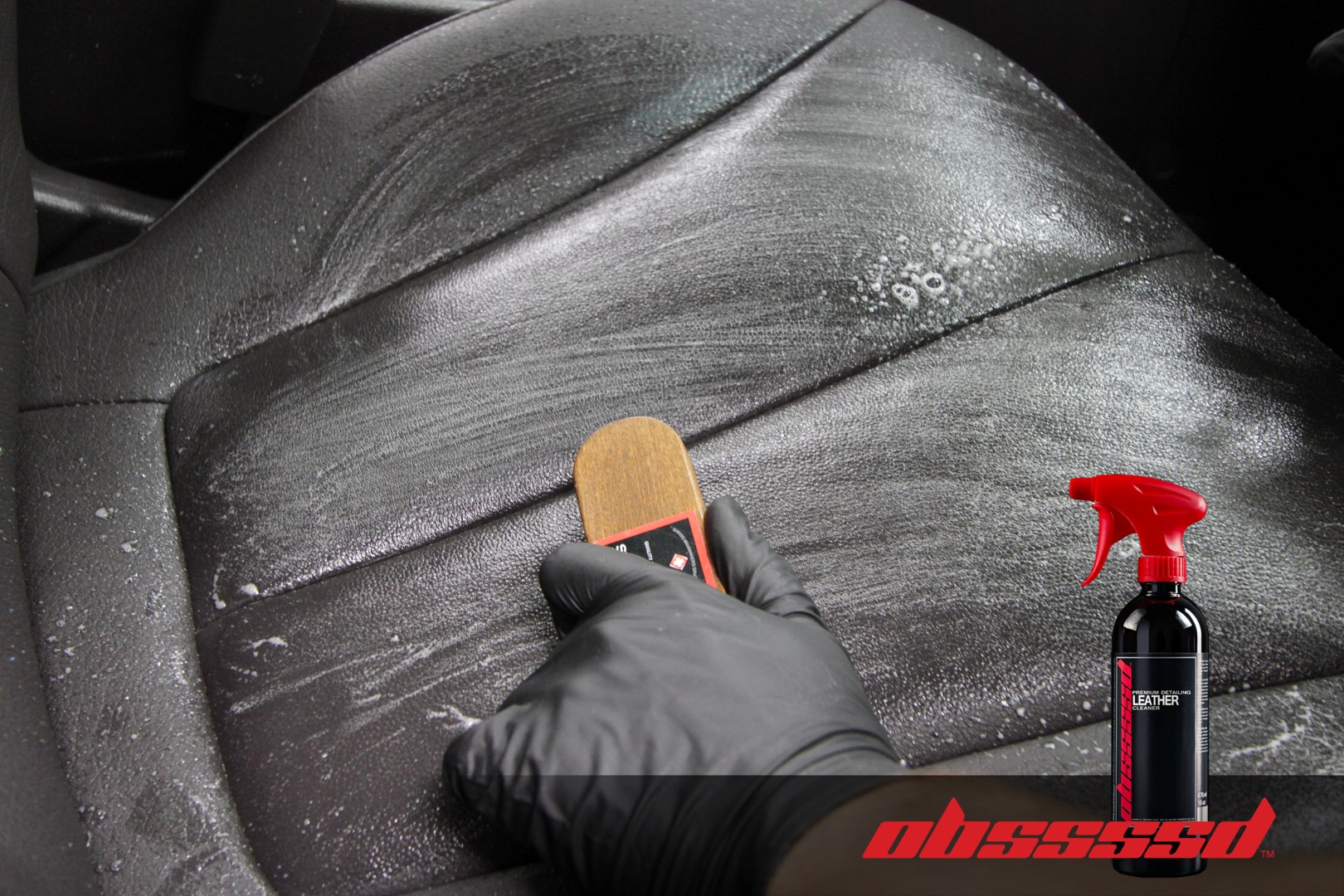 Directions for Using OBSSSSD Leather Cleaner
1. Vacuum your leather seats carefully to remove any debris from the surface.
2. Spray OBSSSSD Leather Cleaner directly onto the leather surface, spreading evenly over the area.
3. Gently agitate the surface with a leather cleaning brush.
3. Wipe the seat with a clean, preferably white, cloth to remove cleaner and residue.
4. Allow the leather to dry completely, approximately 30 minutes, before applying a leather conditioner such as OBSSSSD Leather Conditioner.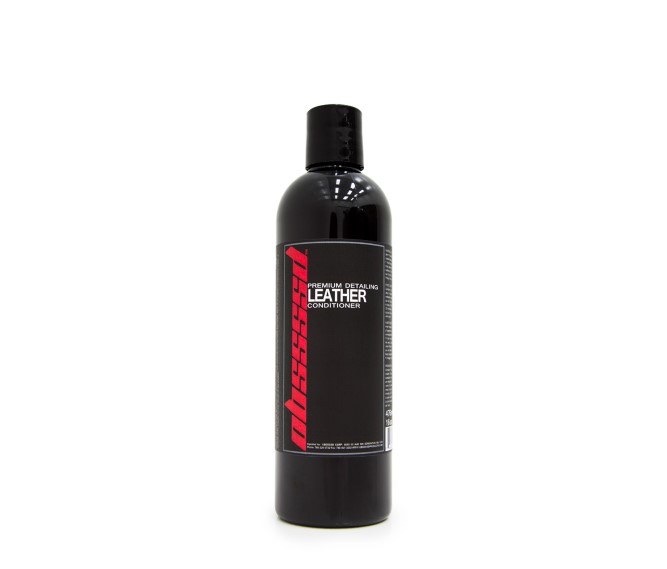 OBSSSSD Leather Conditioner
OBSSSSD™ Leather Conditioner restores and preserves the moisture of your leather to maintain a soft, matte finish like when the leather was fresh from the factory.
Treating leather surfaces with OBSSSSD Leather Conditioner will keep your leather soft and supple and help prevent cracking and tearing. OBSSSSD Leather Conditioner is safe to use on all leather and imitation leather upholstery.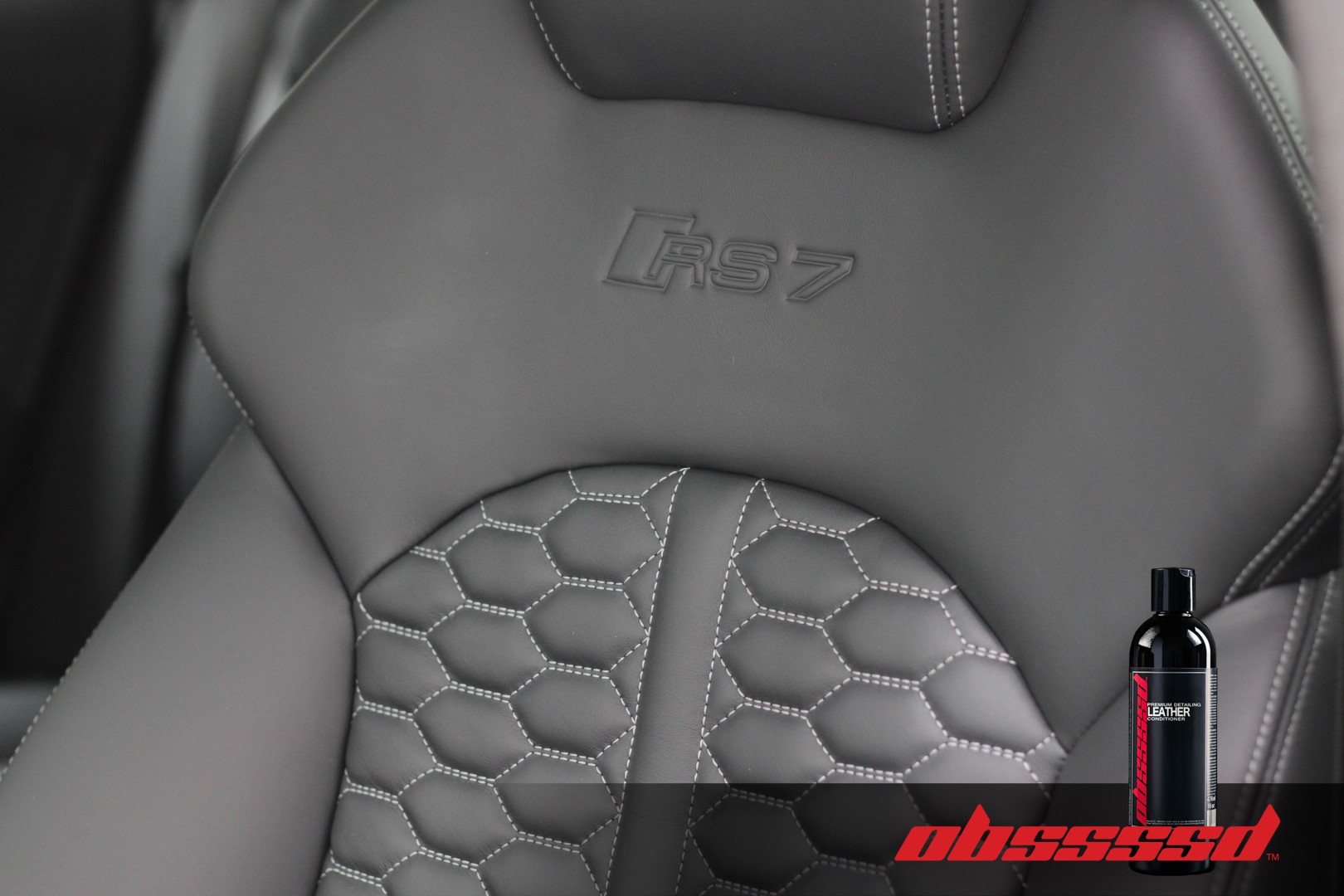 Directions for Using OBSSSSD Leather Conditioner
1. Apply a small amount of OBSSSSD Leather Conditioner onto a microfiber applicator pad.
2. Apply the conditioner to one section of the seat at a time.
3. Continue and evenly distribute OBSSSSD Leather Conditioner over the entire surface.
4. Let the OBSSSSD Leather Conditioner soak into the leather completely. Buff off excess product if required.
5. For best long-term results, clean and condition your car's leather with OBSSSSD Leather Cleaner and Conditioner at least once a year.
Purchase Now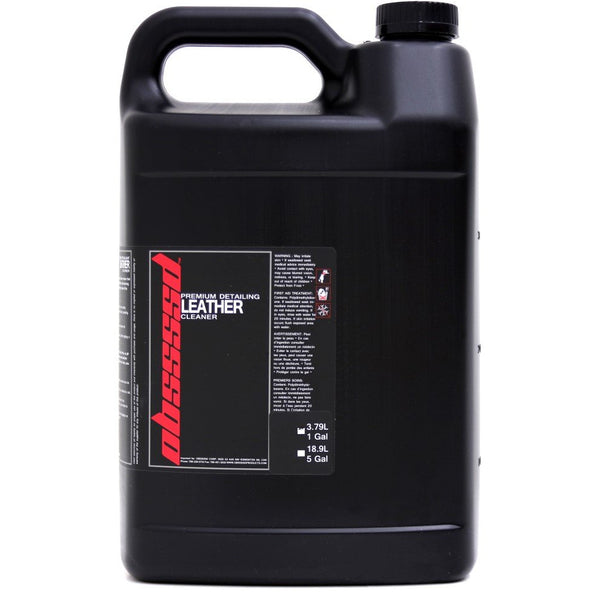 OBSSSSD Leather Cleaner 1 gallon
$110.00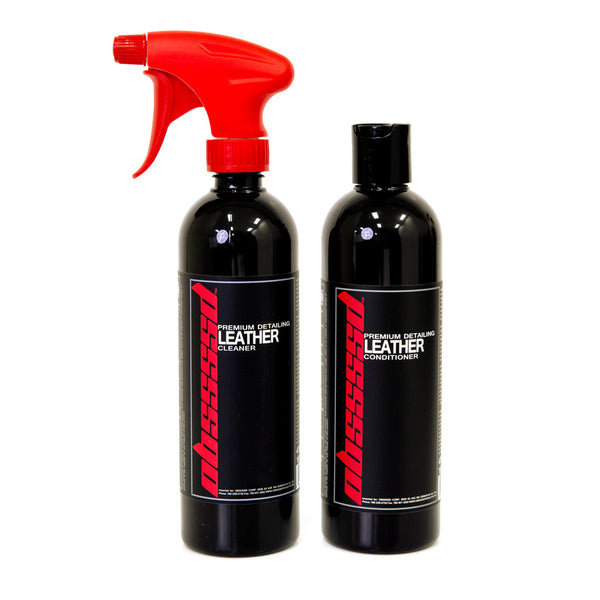 OBSSSSD Leather Care Kit
$75.00
$60.00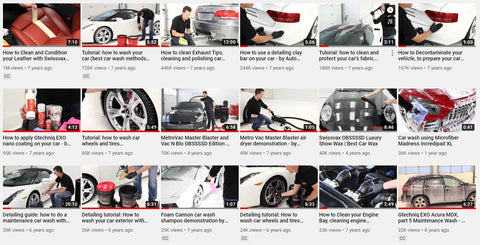 YouTube Channel
See the latest How-To Tutorials and New Products Reviews on the Auto Obsessed YouTube Channel.
Don't miss out on the latest news and tips, helping detailers get the best results. Click Subscribe and click the notification icon to be notified when a new video is released.
Subscribe Now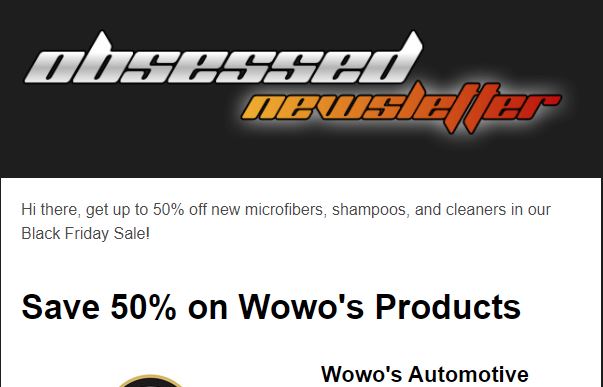 Subscribe to our Newsletter
Promotions, product updates, and best offers. Directly to your inbox.
Subscribe
is added to your shopping cart.