HOW TO CLEAN BROWN EXHAUST RESIDUE FROM BUMPER
See our How-To Video on removing exhaust residue from bumpers and the rear end of vehicles.
How to remove orange-brown exhaust residue, soot, and stains from the rear bumper of your car or truck.
This car had a professional ceramic coating applied and did get regular decontamination washes and hand washes. The contamination from the exhaust still stuck to the paint and doesn't wash off with normal methods.
Even after hand washing, chemical removal of iron and tar, and clay bar, this exhaust residue still sticks on the rear bumper. In the case of this white BMW, the residue stains are visible over the entire back-end of the car. This is normal with with some European cars, tuned cars, and high-performance cars.
We show you how OBSSSSD Paint Clean safely and effectively removes the exhaust residue which looks like a orange, brownish film. OBSSSSD Paint Clean is a mild pre-wax polish with a cleaning properties, can be used by hand or with a polisher.
See this BMW M3 E92 Coupe go from a dull brownish white to bright white again!
2008 BMW M3 E92 WITH EXTENSIVE EXHAUST RESIDUE STUCK TO THE PAINT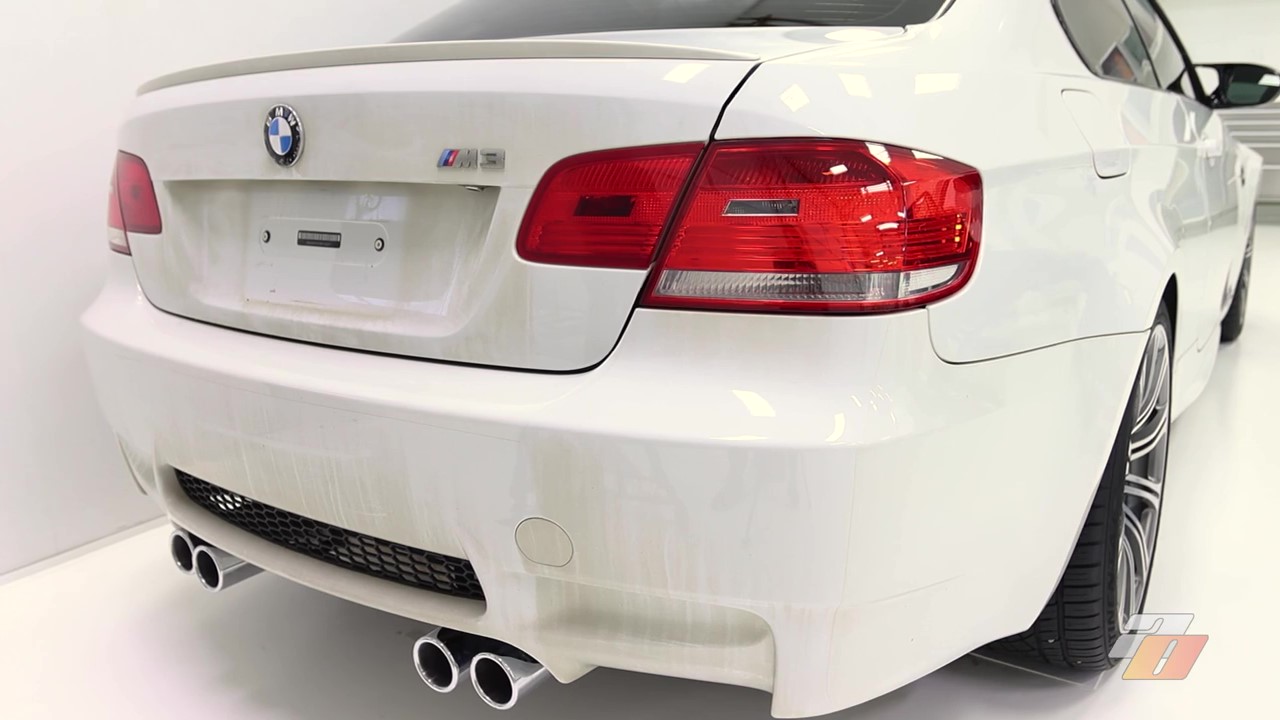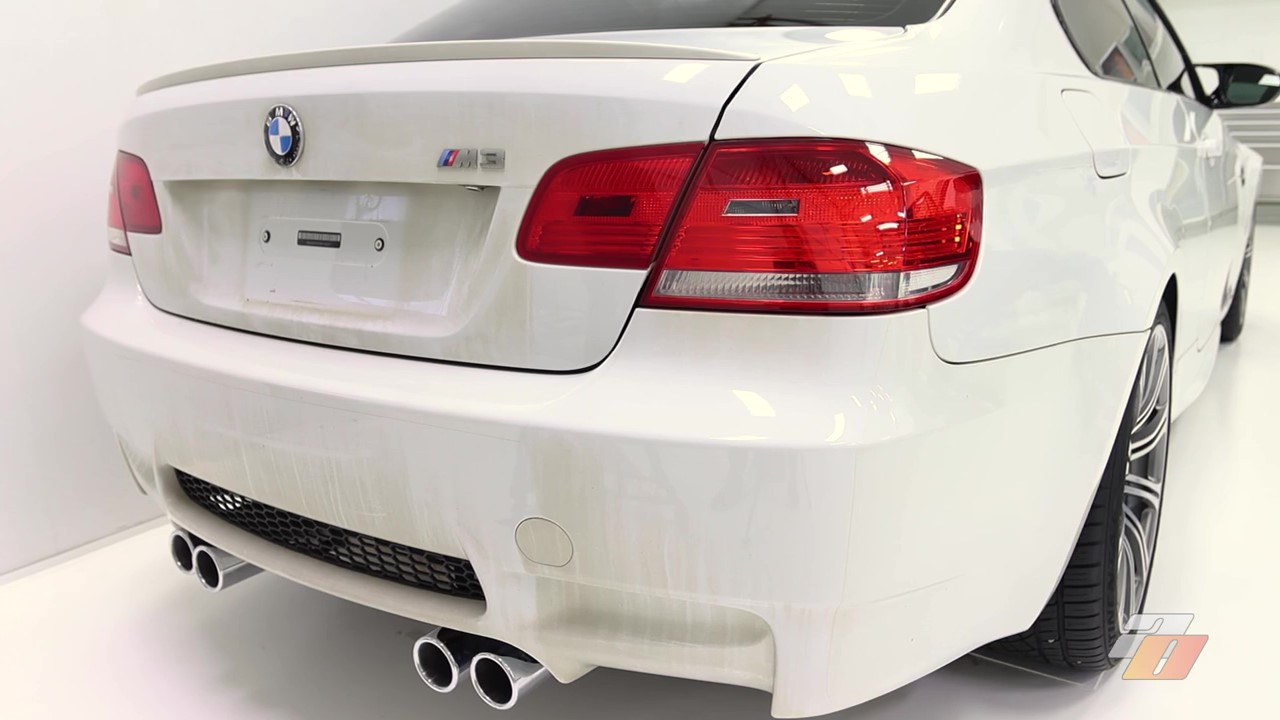 After a two-bucket hand wash, iron removal, tar removal, clay bar, and a second hand wash. After all of that, the brown exhaust residue is still covering the rear bumper, trunk lid, badging, and taillights.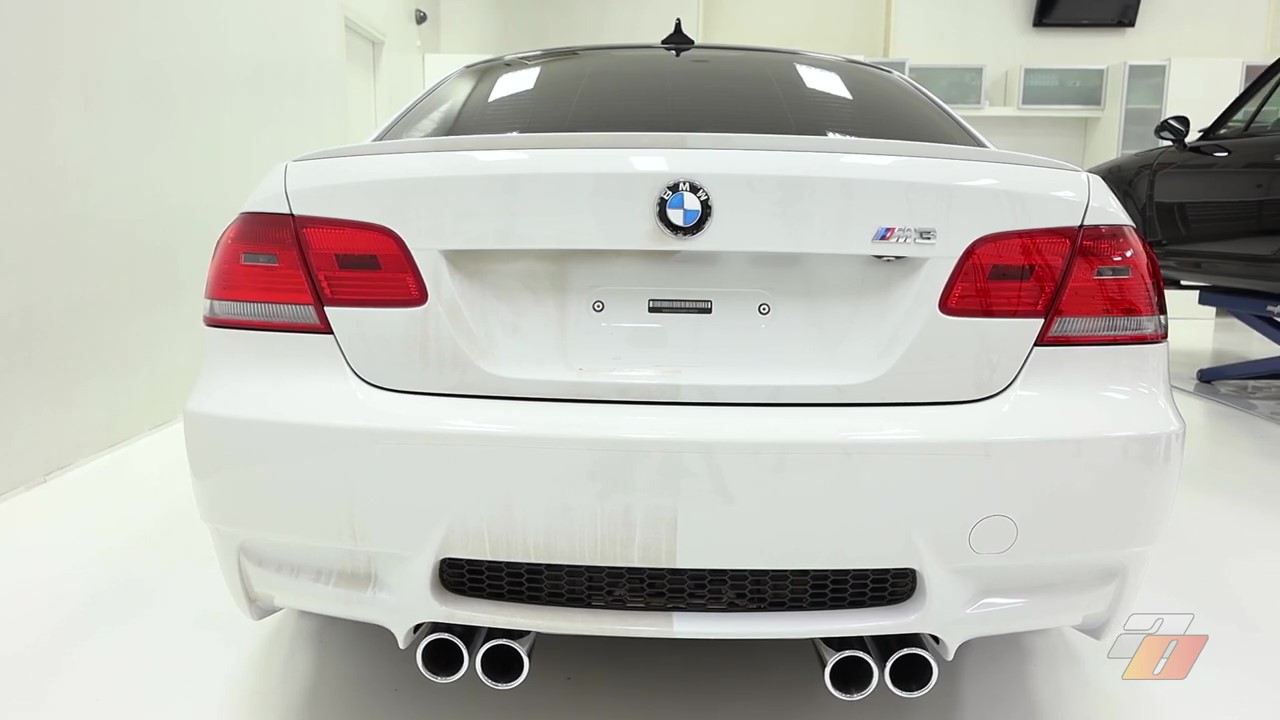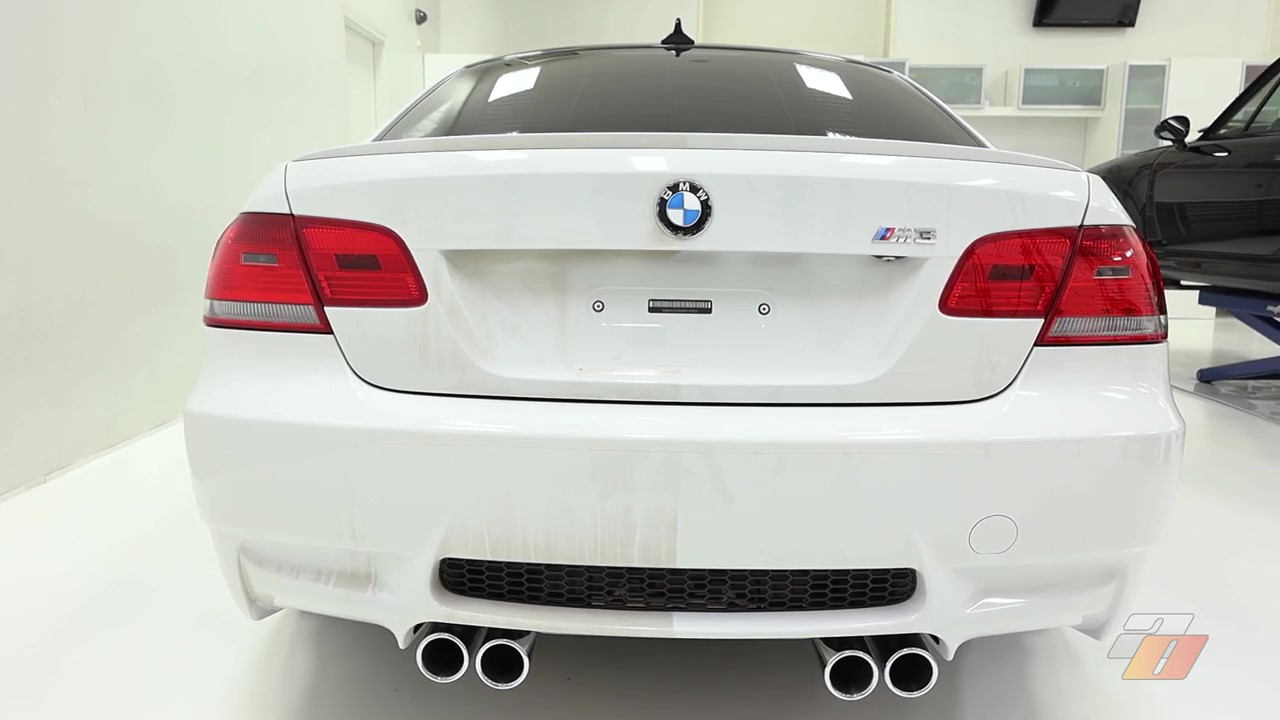 50 / 50 before-and-after picture showing the exhaust residue removed. The left side of the car has been washed, but the dark exhaust residue is still stuck to the paint. On the right side of the car, the exhaust residue has been removed by polishing with the OBSSSSD Paint Clean pre-wax cleanser.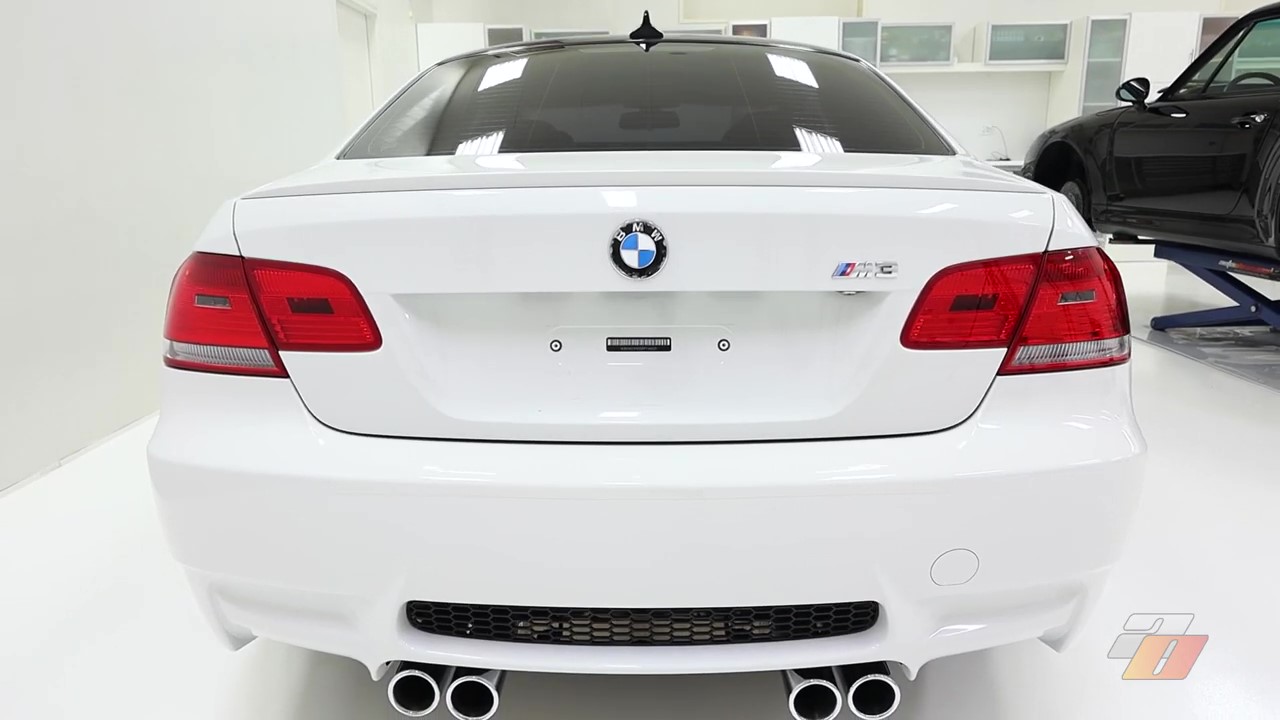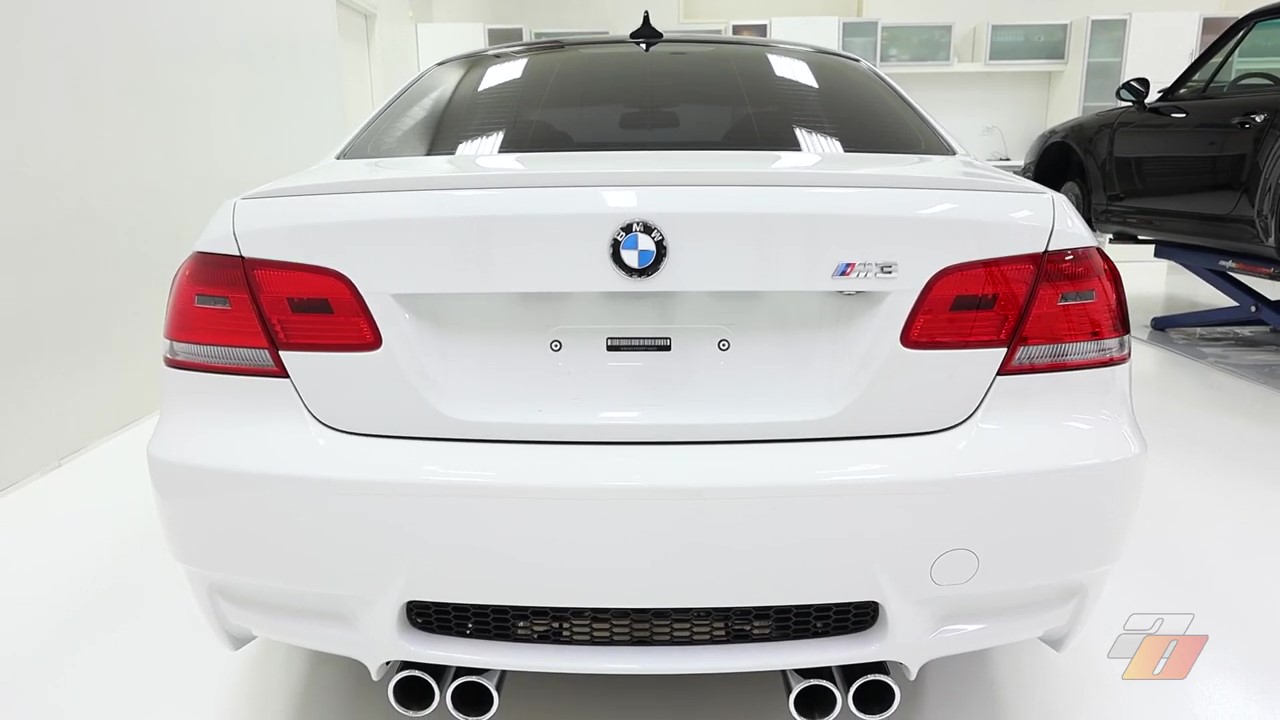 Final results showing this beautiful 2008 BMW M3 E92 Coupe back to bright white again.
HOW TO STEPS
1. Thoroughly rinse and hand wash the vehicle.
2. Decontaminate painted areas using chemical (iron and tar remover) and mechanical processes (detailing clay bar) as required.
3. Wash the car by hand again to remove any residue that was left behind by the decontamination process.
4. Polish areas that have exhaust residue with OBSSSSD Paint Clean. For small areas, polish by hand with a microfiber towel or microfiber applicator. For large areas, you can use a machine polisher with soft pad.
PRODUCTS IN THIS ARTICLE: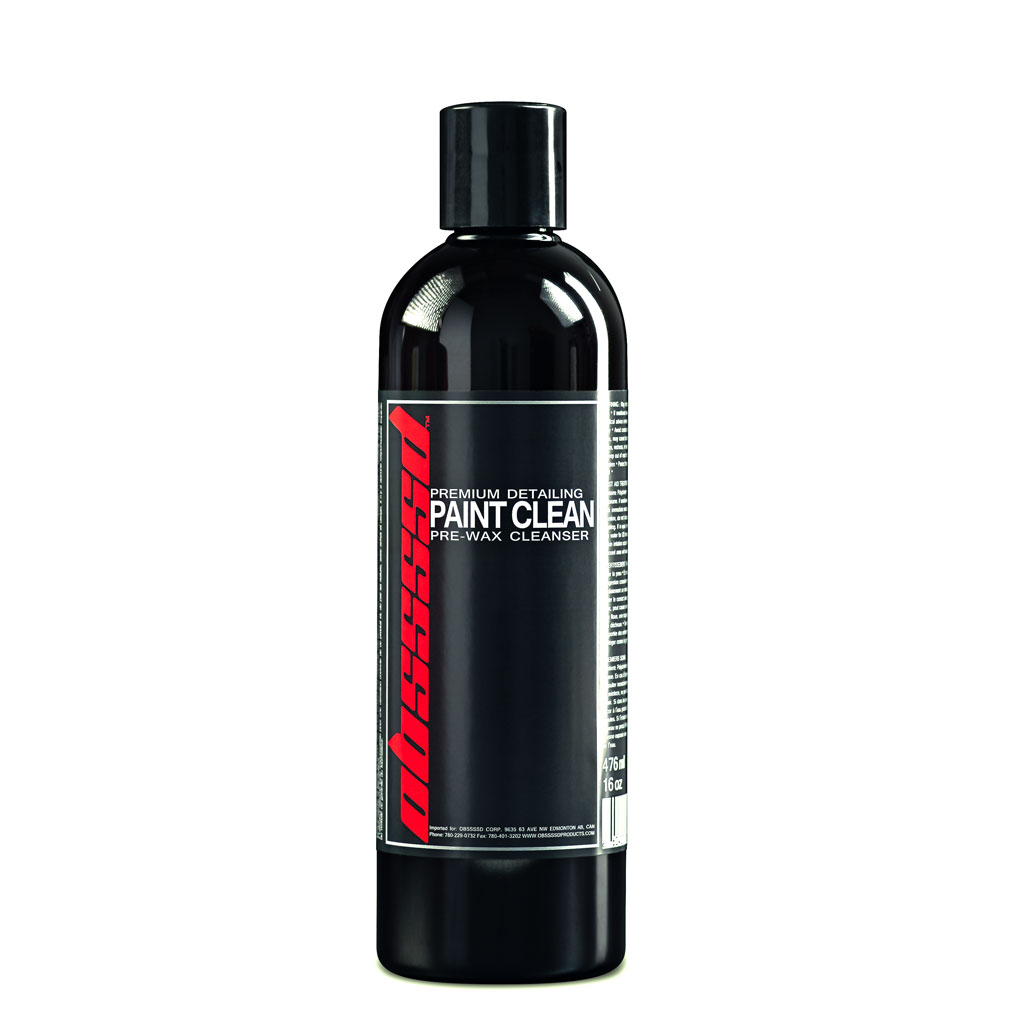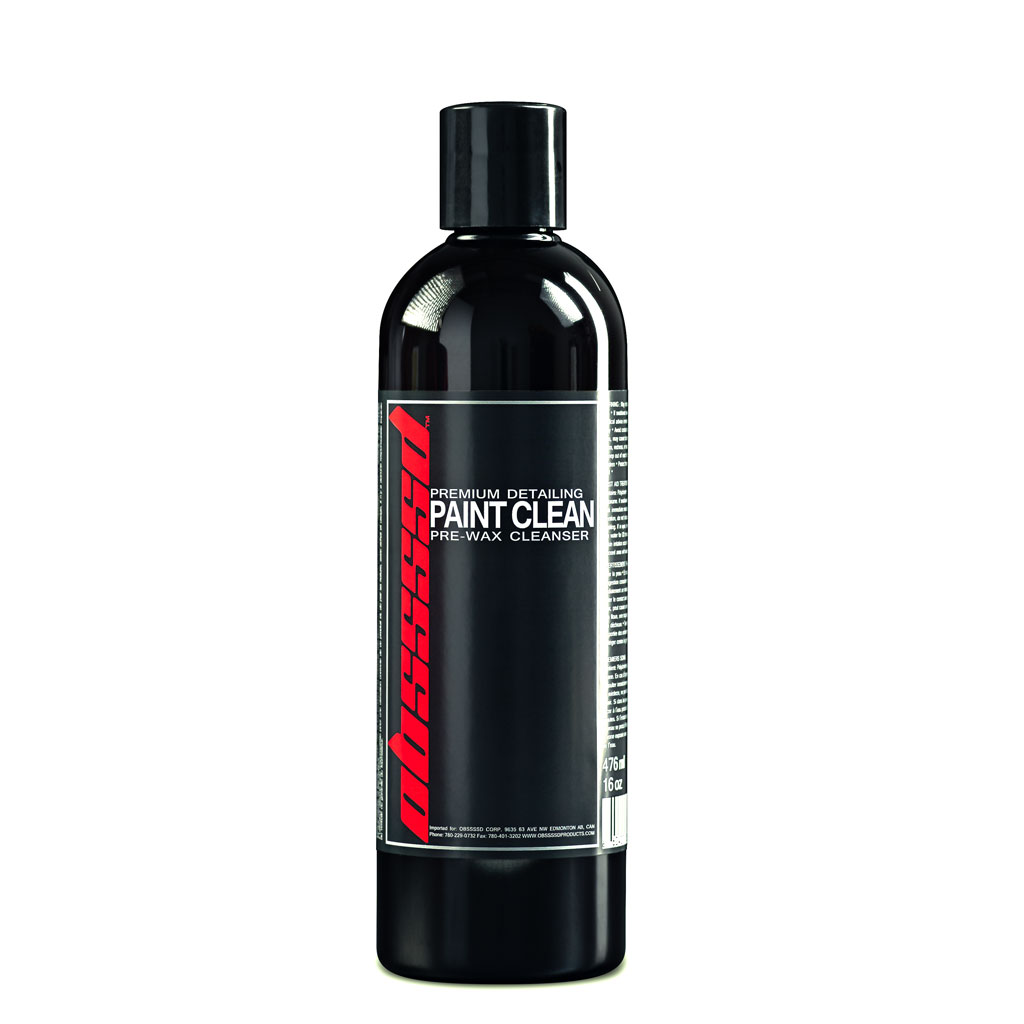 OBSSSSD Paint Clean
OBSSSSD Paint Clean is a pre-wax cleanser + mild abrasive polish.
Where OBSSSSD Paint Clean Can Be Used:
- Exhaust Residue
- Plastic Chome
- Black Gloss Plastics (e.g. Interior Piano Black Trim)
- B-Pillars
- Pre-Wax Cleaner Polish
- Light Polishing on Paint Protection Film (PPF)
- Light Hand Polishing
Items used in the video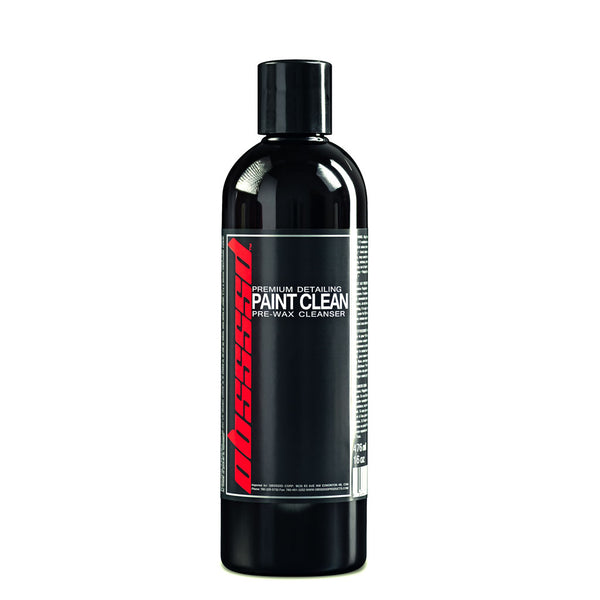 OBSSSSD Paint Clean 16oz.
$25.00
$21.25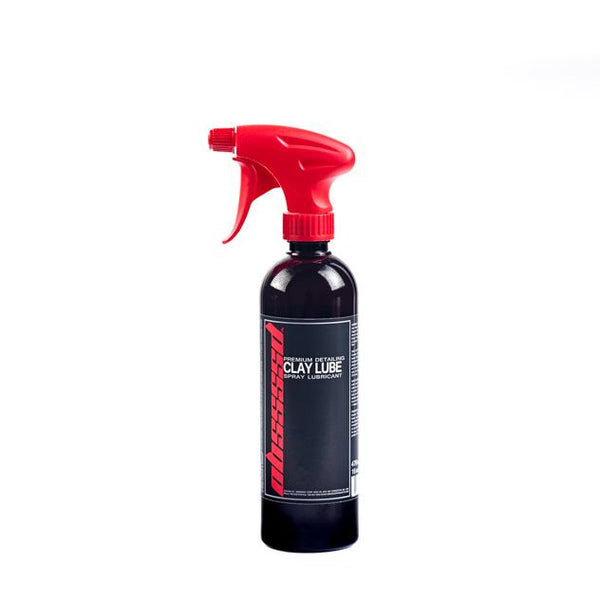 OBSSSSD Clay Bar Lube 16oz
$18.00
$15.30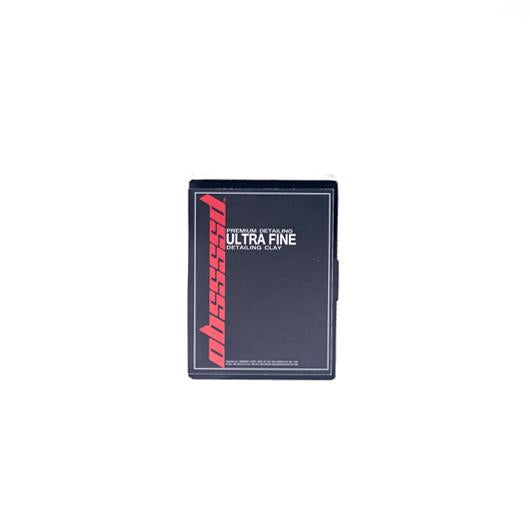 OBSSSSD Detailing Clay Bar Ultra Fine
$30.00
$25.50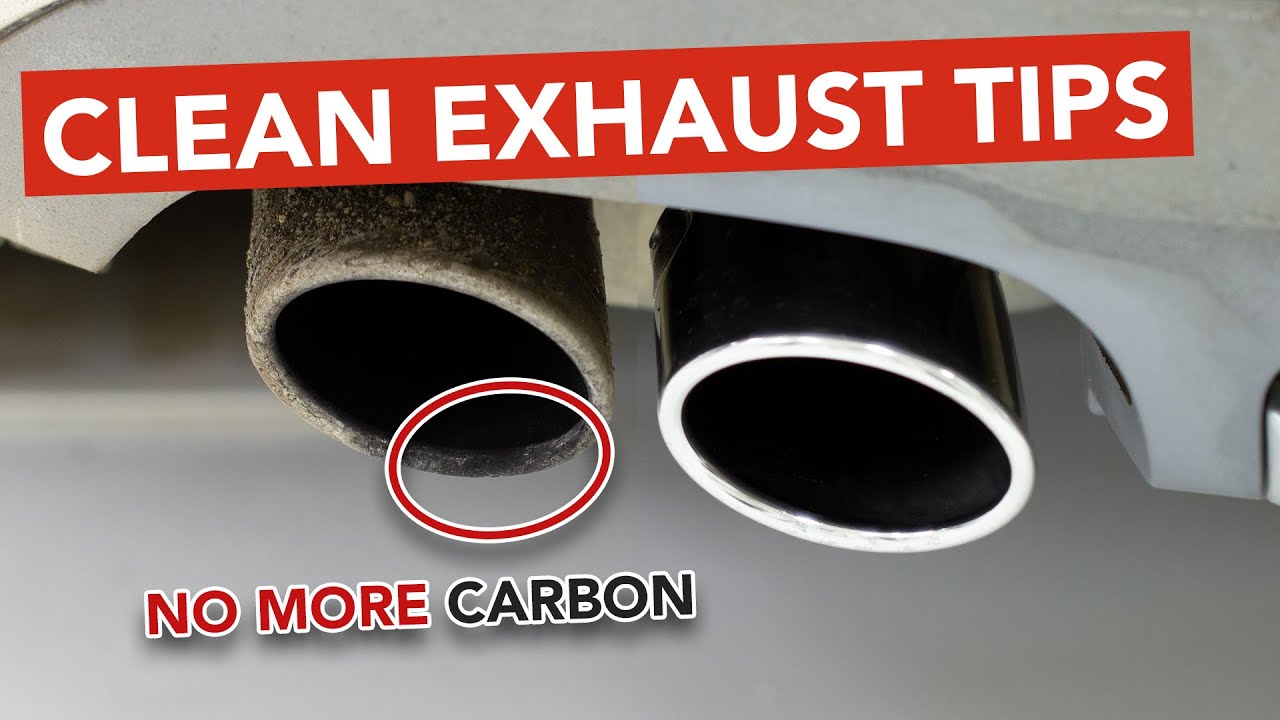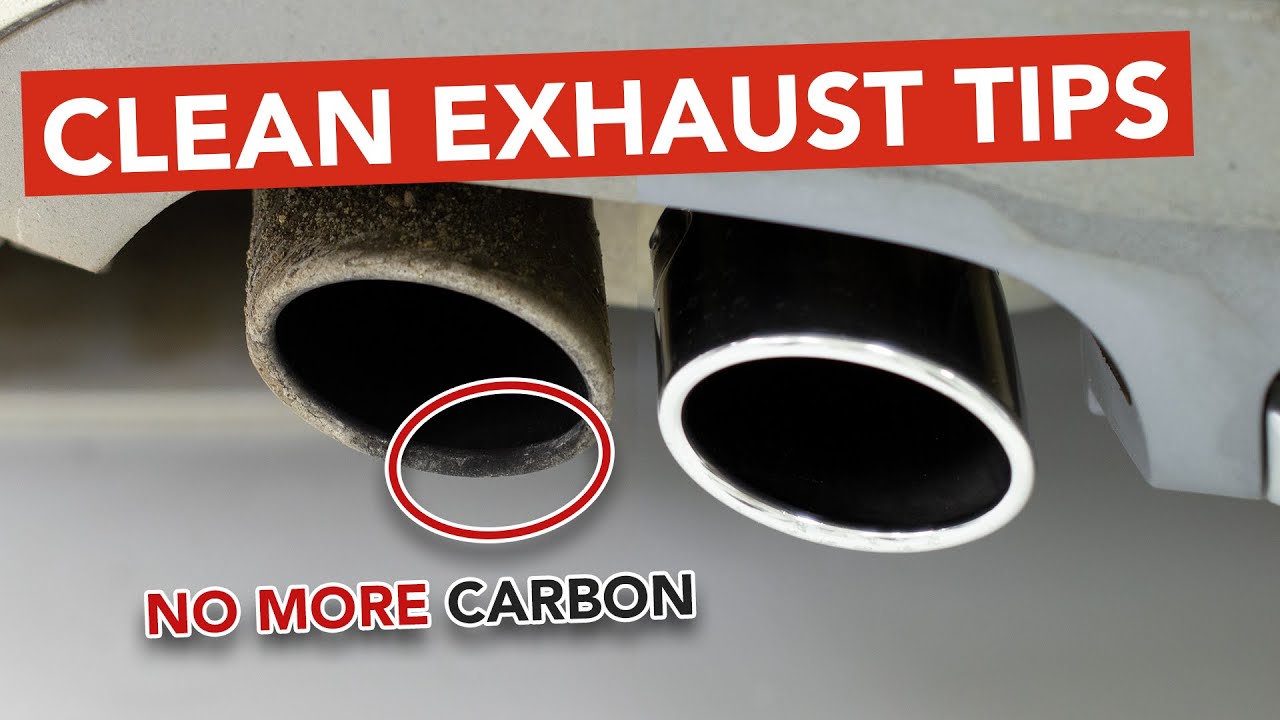 Exhaust Tip Cleaning How-To
If you are dealing with exhaust residue buildup on your paint, then you will likely have extensive exhaust residue buildup on the exhaust tips as well.
See our How-to Steps and video on Exhaust Tip Cleaning, if you have exhaust residue build up on the exhaust tips.
How To Clean Exhaust Tips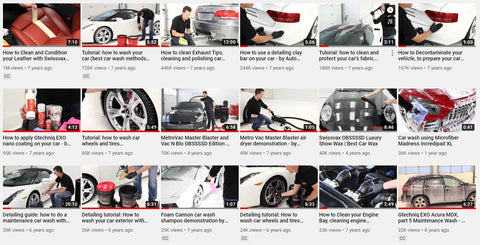 YouTube Channel
See the latest How-To Tutorials and New Products Reviews on the Auto Obsessed YouTube Channel.
Don't miss out on the latest news and tips, helping detailers get the best results. Click Subscribe and click the notification icon to be notified when a new video is released.
Subscribe Now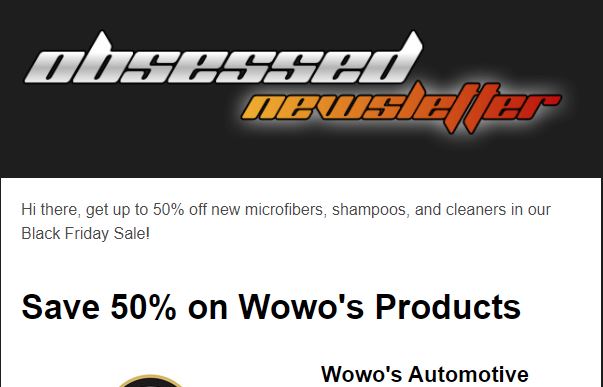 Subscribe to our Newsletter
Promotions, product updates, and best offers. Directly to your inbox.
Subscribe
is added to your shopping cart.